Spotlight on Five Different Dance Blogs
Blogs are a simple and effective way to communicate. Everyone can have one and there are many user friendly blogging platforms out there (Blogger, TypePad, Tumblr, WordPress, etc.). Of course they vary in quality and scope, but blogs have become an important tool for the ever-growing online dance community. Dancers, fans, teachers, students and dance professionals can use them to make their voices heard; to communicate why dance is an activity to be celebrated and appreciated. These blogs document the impact of dance in our lives; why it matters culturally or stylistically.
We love reading dance blogs and have quite a large list of favorites in our RSS reader. We also love discovering new ones. The five dance blogs below are all recent finds brought to our attention via different networks. They approach dance from various angles and are definitely worth adding to your feed (see our Ballet Newbie page to learn more about RSS feeds – a must if you want to keep up with as many blogs as we do).
The Go Fug Yourself of Ballet – Thin and Dizzy
Thin and Dizzy, aka TAD, was set up by dancers of the Boston Ballet. TAD is unashamedly satirical and snarky.  Sometimes it pays direct homage to those Fug Girls we know and love – see this post entitled Fuggerina – as well as a number of other cult blogs. TAD's own regular feature is "OMG Boot!" where dancers and "normies" (ie. non-dancers) can be told apart simply from the way they sport their boot casts. This is a great blog if you want to spend a few leisurely minutes seeing the world from the perspective of dancers. In this case, dancers with a great sense of humour.
---
Dance meets The Sartorialist – Dancer Style
Georgina Harper and Meg Ferguson are fans of such popular fashion blogs as The Sartorialist and Style Bubble. Their project Dancer Style, which has just been featured in this week's Time Out (London edition) was inspired by this love of fashion. In their own words, Dancer Style is "dedicated to the undeniable fact that dancers are some of the coolest dressers on the planet. Dancers are style leaders, pioneering new trends and attacking the old skool with a uniquely performative twist." Great for observing dance's influence beyond the stage.
---
The Behind the Scenes Photoblog - Blue Ballet Blog
David Amzallag works as a photographer for The Royal Danish Ballet. In addition to his official website David keeps the Blue Ballet Blog where he experiments with different formats of digital storytelling. He posts thoughts on ballets (in French) together with rehearsal and performance shots. Thematic slideshows like the Death of the Sylph and Gurn meets Effie invite us to look at the ballet La Sylphide under a different light. We also like his innovative series of 45 photos of corps de ballet member Holly Jean Dorger preparing for a soloist role in Balanchine's Symphony in C.
---

Carling Talcott's Mixed Nuts
In addition to showing what it's like to be a corps de ballet dancer in The Royal Danish Ballet, one of the oldest and most prestigious ballet companies in the world, Mixed Nuts gives us insights into the life of an American young expat living in Copenhagen. Dance meets globetrotting.
---
Kristen McNally's Blog at Ballet.co
To say she is fresh and fun would be a huge understatement. Ballet.co editorial team.
Kristen McNally is a Royal Ballet soloist and a choreographer. Last year she made a promising piece based on Obama's presidential campaign for The Royal Ballet at the Linbury. Earlier this year she created a role in Jonathan Watkins's As One dancing a lovely solo. She also made impressive debuts as the lead harlot in MacMillan's Romeo and Juliet and as Carabosse in The Sleeping Beauty. Kristen is now blogging at Ballet.co where she describes with plenty of personality the trials and tribulations of being a dancer, as well as things that inspire/fuel her creativity.
---
Why does dance matter to you?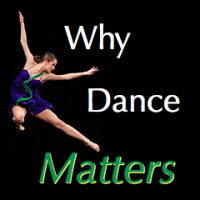 Why Dance Matters is an online event organized by Dance Advantage to support dance and demonstrate its impact on the lives of individuals and communities. This virtual event rallies the dance community on Facebook and beyond and will run between Arts Advocacy Day (April 12) and the close of National Dance Week (May 2). Anyone can participate, so do join in.