If you have followed The Ballet Bag for a while then you already know we love juxtaposing pop culture and ballet and looking at this art form through younger, fresher eyes. You also probably know most of our post titles are taken from rock songs (well if you didn't, now you do).
We love indie rock and gig posters. We are always looking for limited edition prints to add to our collection, especially those designed by artists like Ames Bros and Tara McPherson. So when thinking of something special for our 1 year "birthday" bash we had the idea to bring together ballet and indie rock art, creating the first ballet "Gig poster" ever.
We took this concept, along with the idea of "giving Ballet a New Spin", to our fabulous designer João Ferraz. He came up with this awesome drawing: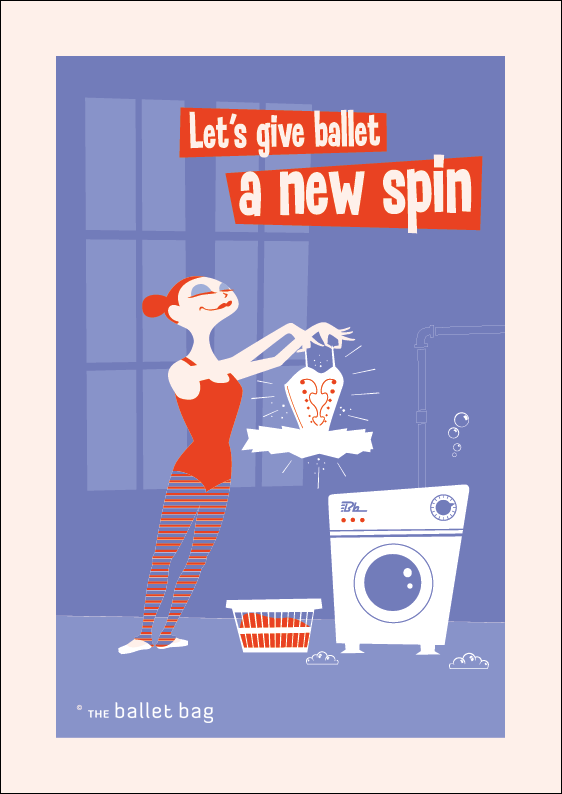 Then we found some amazing printers, Luma Studio to help us execute the project. Here we leave you with an exclusive, behind-the-scenes, look at how the posters were made: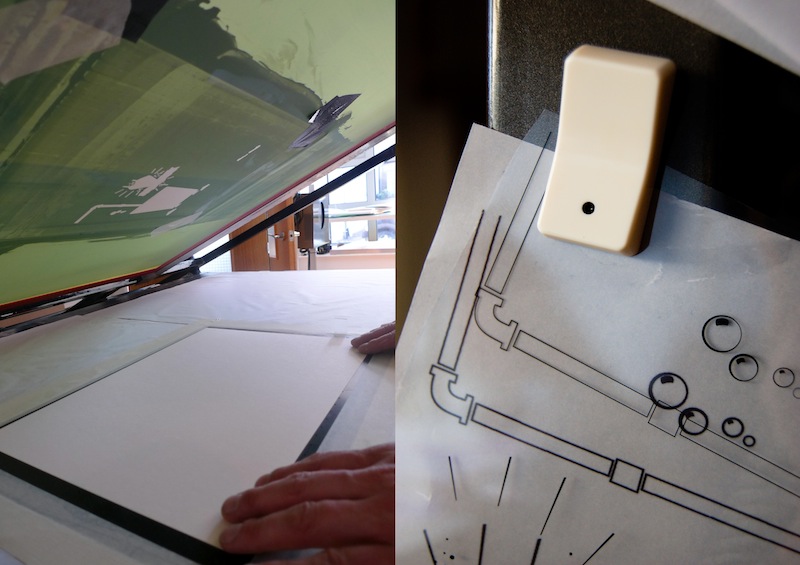 The intricate screen printing process involves multiple layers of ink. The first layer of white (corresponding to the washing machine and the tutu in the drawing above) goes into 270gsm thick vellum paper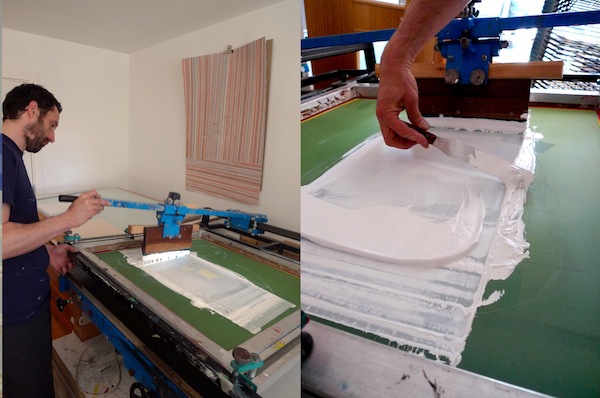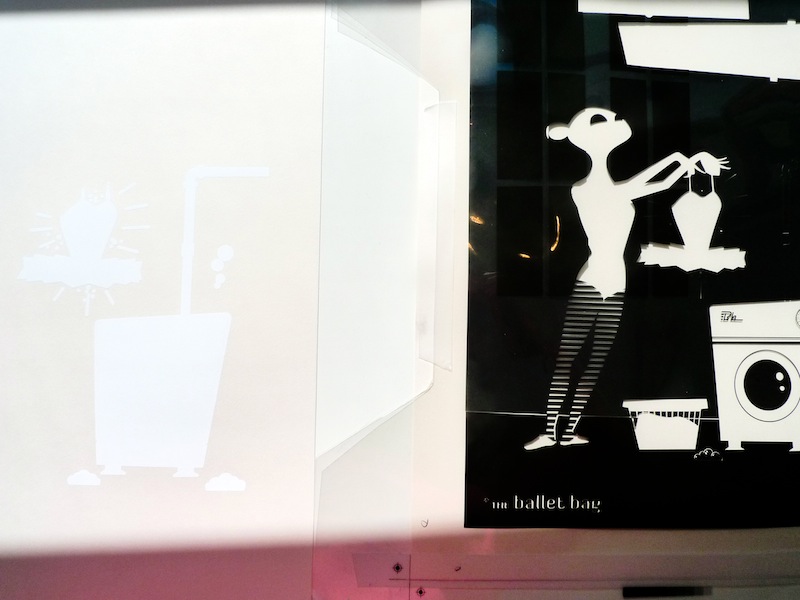 Now the acid orange is ready to go in
Each colour must be thoroughly dry before the next layer can be applied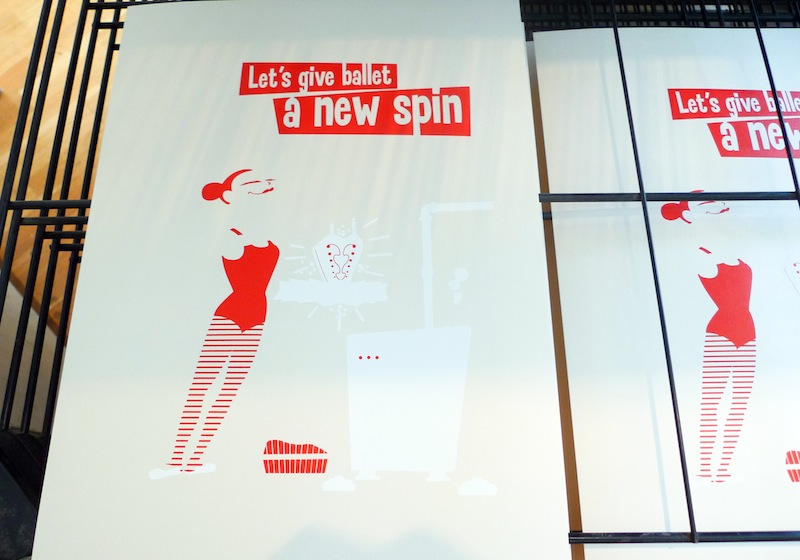 Test prints with the two final colours: shades of purple-ish/blue. The more colours are added, the more expensive the print becomes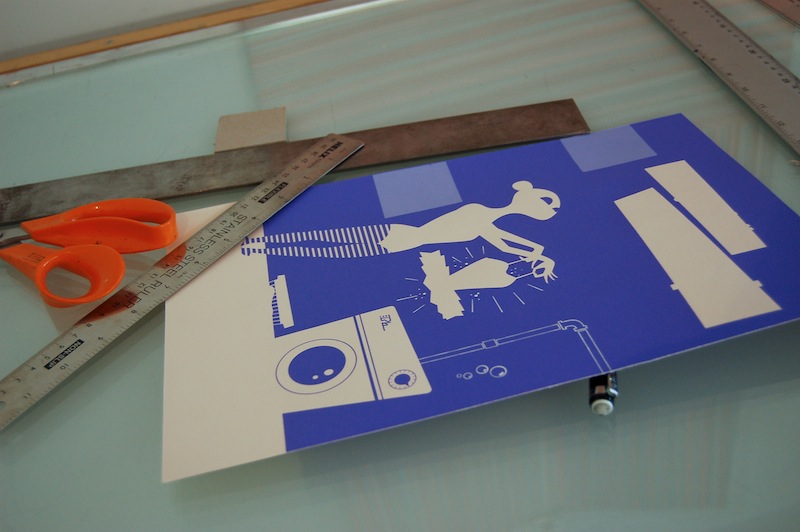 Any imperfections are corrected by hand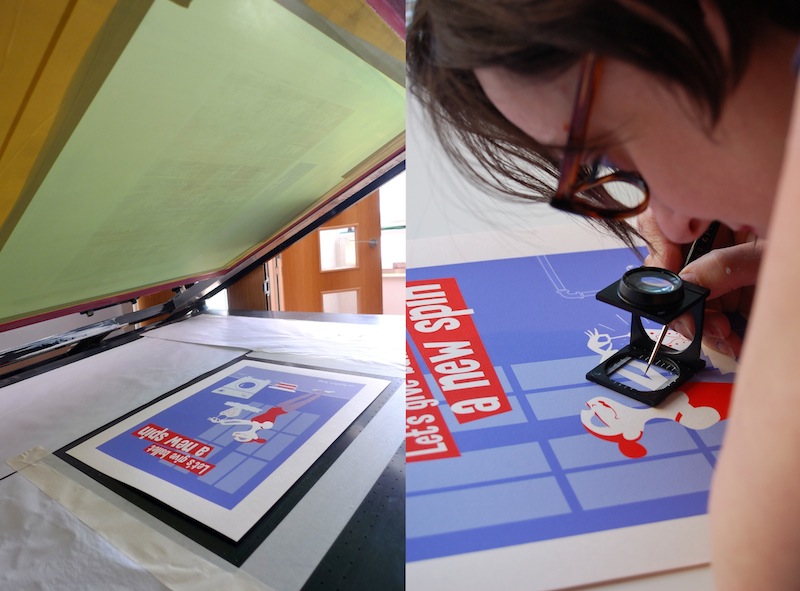 After drying they are almost ready…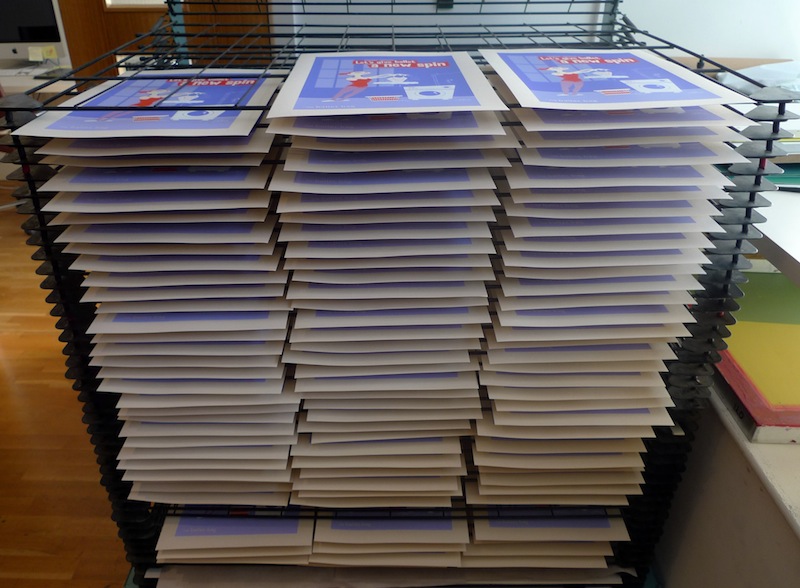 Now each of these brightly shining goodies needs to be individually checked…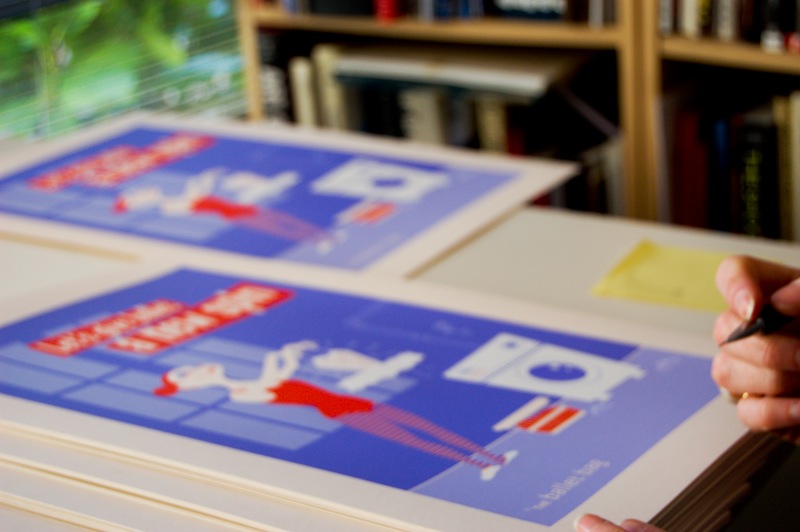 … signed and numbered
Screen prints have a lovely porous texture, here are some macro shots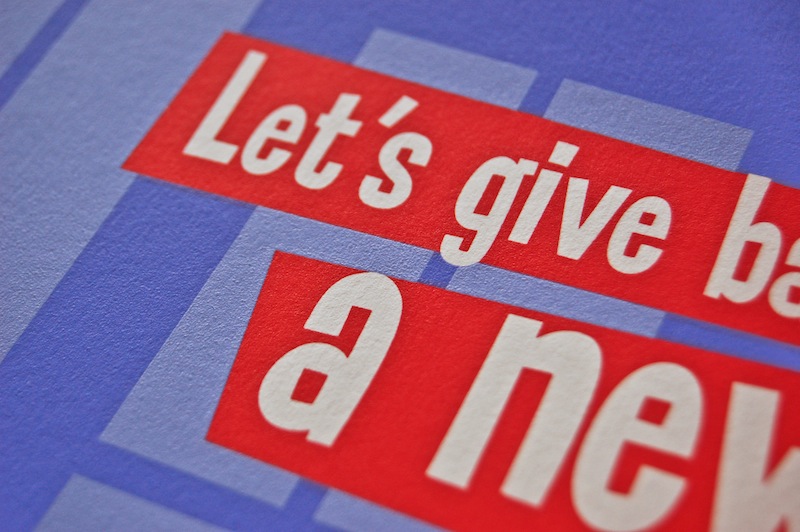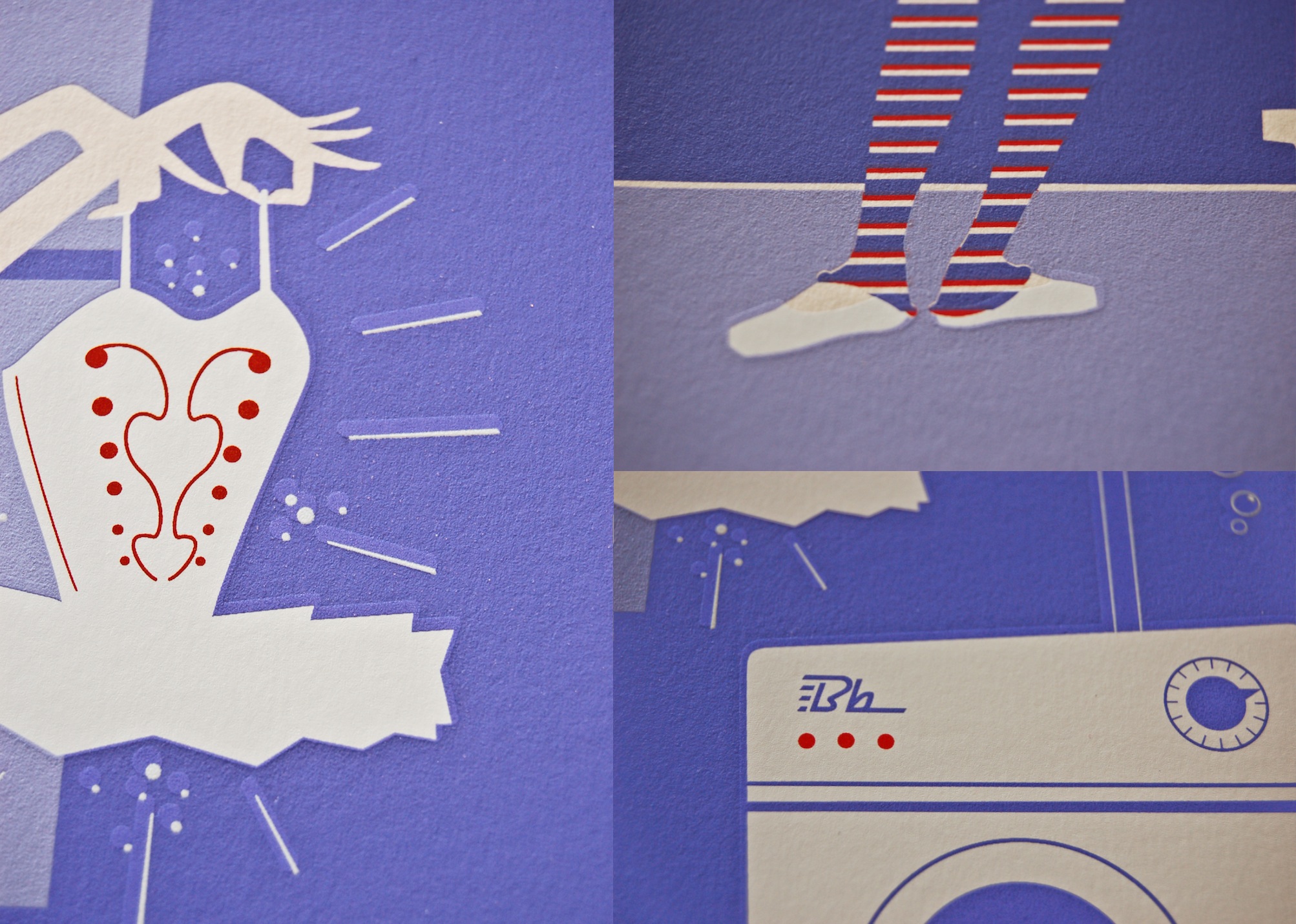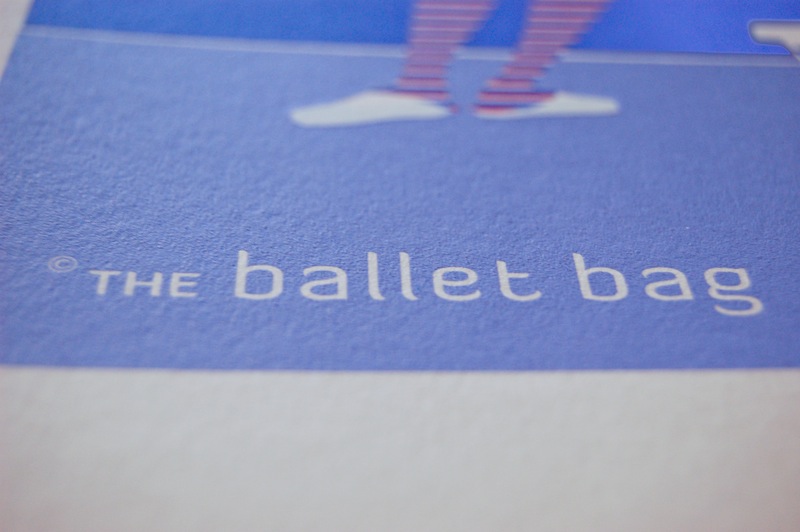 Let's carry on with the numbering fun. As you can see, these are the coolest ballet posters ever. How can you get your hands on one? Join our Ballet-Mad Libs promotion! Entries from all over the globe are welcome.
Alternatively, to register your interest in purchasing a poster contact us by email.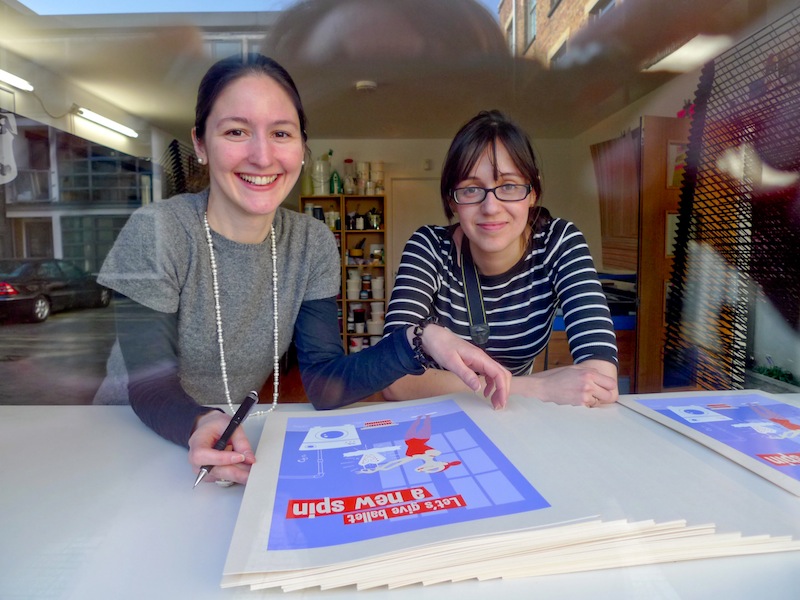 Good luck to all participants!
Thanks and credits:
Designs by João Ferraz (joaoferraz(AT)gmail.com)
Printing by Lucie & Mark, Luma Studio (studioluma(AT)yahoo.com)
Photos by © The Ballet Bag and © Luma Studio