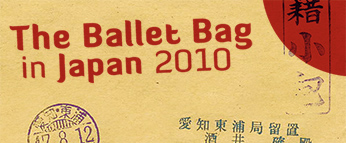 Japan is a balletomane's paradise: plenty of  local and visiting ballet companies, glitzy guest stars (some of them are here on a regular basis) and, of course, the best in ballet merchandise. In the trendiest Tokyo districts flagship dance stores sell premium quality dancewear and ballet shoes, along with – for those more intent on watching ballet than taking class – DVDs, books and glossy magazines like Danza.
During my stay I've been surprised by the sheer number of local ballet companies, the quality of their productions and the material they create and distribute to promote them. Generally available at theatre foyers are free leaflets advertising these companies, their current productions and guest dancers. I took away a selection last Saturday when I went to see Noriko Kobayashi Ballet Theatre's The Sleeping Beauty (gorgeous production, but more on that later). Some of the promos looked instructive, so ballet-goers can for instance learn more about Mayerling and tell Countess Larisch from Mary Vetsera. Some looked like memorabilia – see the frameable, A3 sized gorgeous Lopatkina/Zakharova Odette poster below.
Since dance is so highly visual I thought a photoblog with these leaflets would be a nice way to kick off our series about ballet in Japan. Coming up: coverage of performances, companies and more photoblogs, so stay tuned.
楽しみなさい / Enjoy!
Artsy-Crafty

Inoue Ballet's production of Coppélia: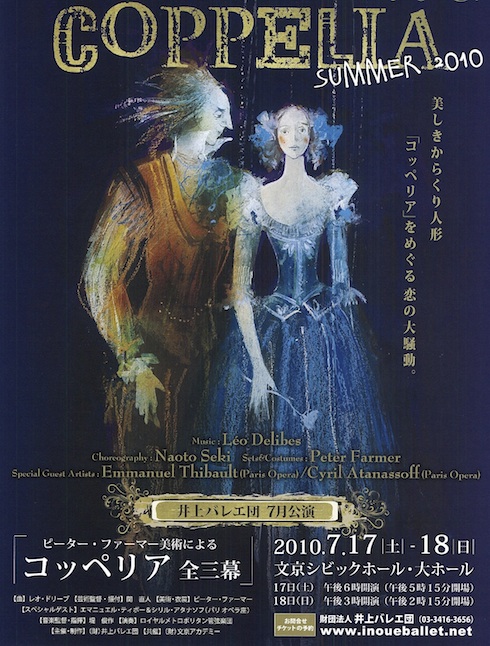 Tokyo City Ballet's Swan Lake promo:
DVD insert-looking
Tetsuma Kumakawa Ballet Company's The Sleeping Beauty: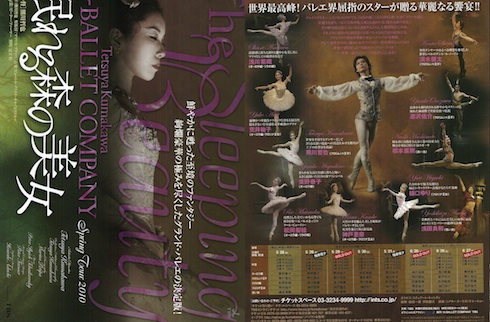 Noriko Kobayashi Ballet Theatre in Kenneth MacMillan's The Sleeping Beauty: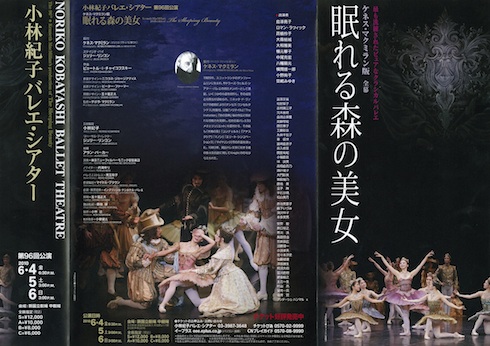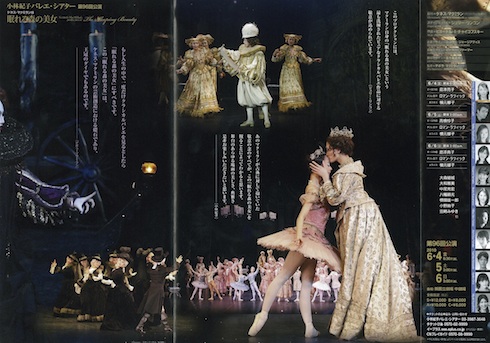 Blockbusters
The Australian Ballet's leaflet for Graeme Murphy's Swan Lake: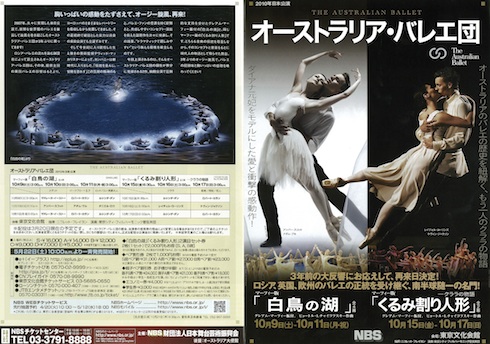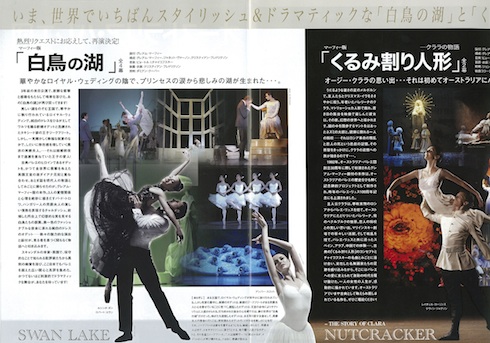 Fact Sheet for The Royal Ballet's Mayerling (part of the upcoming RB tour):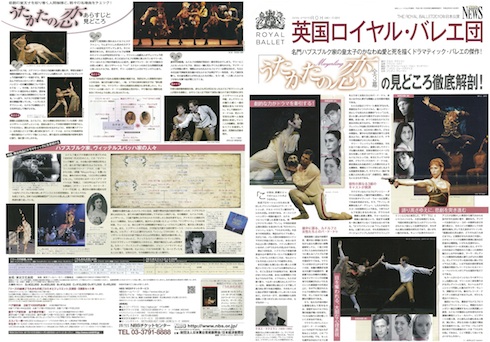 Glam & Glitzy

Stars of the Russian Ballet annual gala,
with the crème de la crème from the Bolshoi and Mariinsky: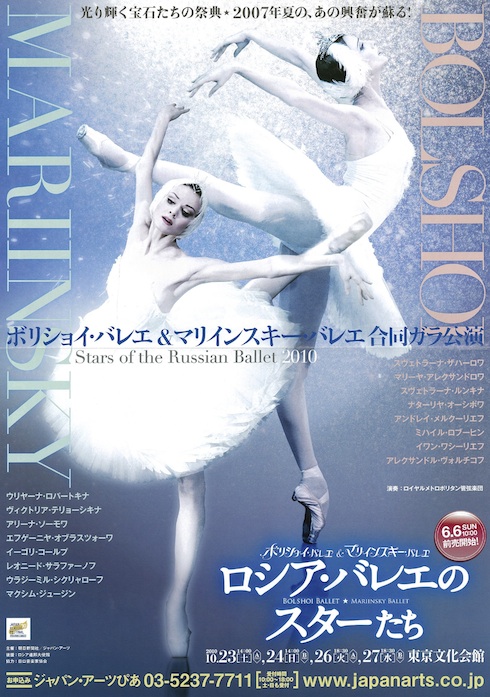 (challenge: can you name them all? – click to enlarge)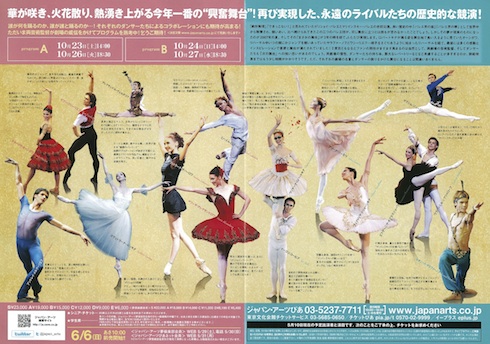 Etoiles Gala, with stars from the Paris Opera Ballet and guests: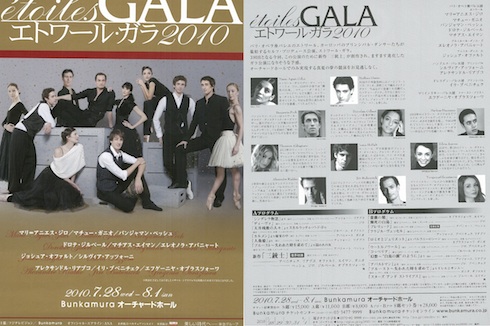 Yes-We-Have-Guests

Tokyo Ballet's Don Quixote featuring ABT star Daniil Simkin: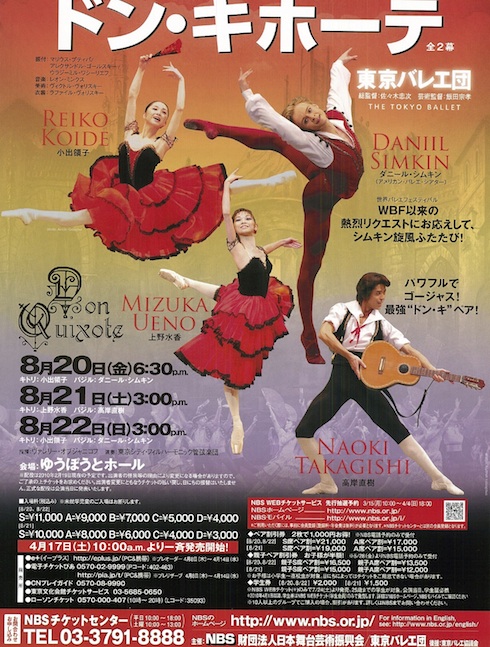 Giselle with Royal Ballet guests Alina Cojocaru and Johan Kobborg: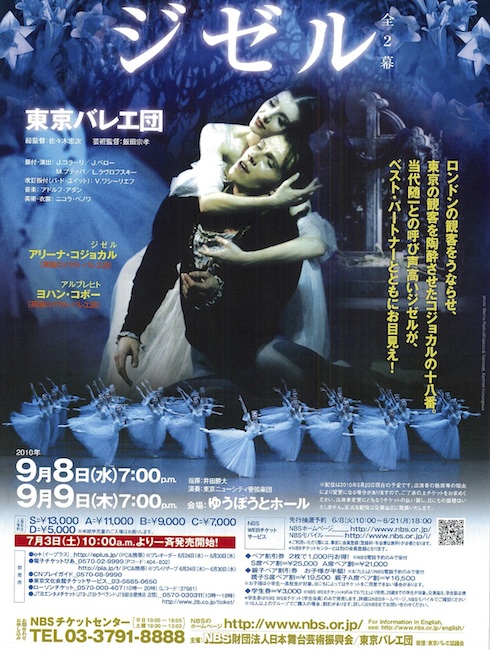 Maxi Promo
Mega leaflet for The Royal Ballet's upcoming tour
with synopses, bios and pictures of Fille, Romeo & Juliet and Mayerling: