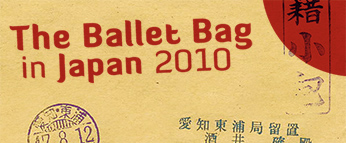 After catching up with ballet rehearsals and performances it was time for me to explore another Tokyo balletic landmark. Chacott is Japan's main dance fashion company. Although they are manufacturers and retailers of goods for ballet, dance, yoga,  figure skating and gymnastics they also cater to the balletomane  – selling posters, magazines, T-shirts, etc. The buyers here seem to have a knack for identifying  and displaying just what their clients need (or think they need!). They also provide a comfortable shopping environment, say the dance world version of Barnes & Noble – but without the Starbucks Tall Frapuccino to sip while browsing.
In London there is simply no equivalent to the "all in one" shopping experience provided by Chacott. While the ROH shop services the dance fan with a good selection of DVDs, posters, music, magazines and various trinkets, the major dancewear shops scattered around Covent Garden like Capezio, Bloch, Freed of London and Freddy cater to the dance students and professionals. One hopes that the boom in the dance market will perhaps pave the way for an overseas Chacott branch or equivalent  flagship dance store concept but, in the meantime, there's nothing like a tour of the original:
The scale of Chacott's premises alone is a measure of how popular ballet is in Japan
We love these leotards in all the colours of the rainbow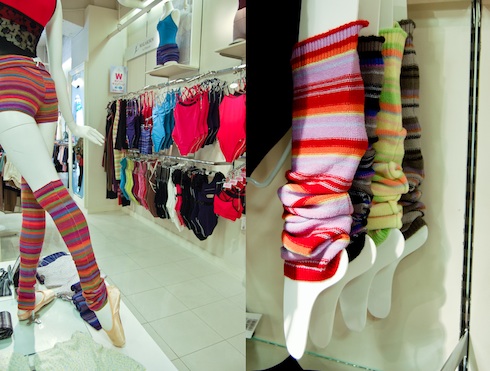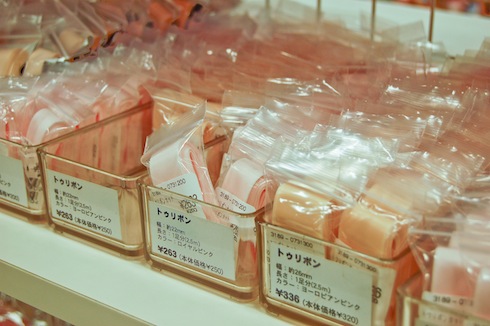 On the way to level 2 there's a "Wall of Fame" featuring candid shots of some of Chacott's ballet-celebrity customers. Can you name them?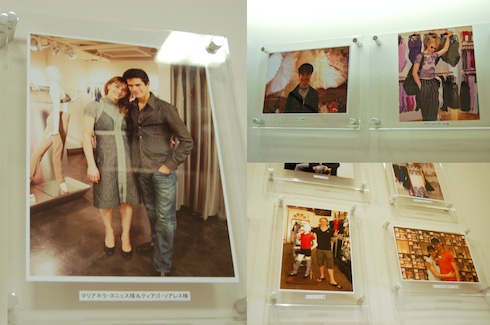 Yoga and Jazz on level 2…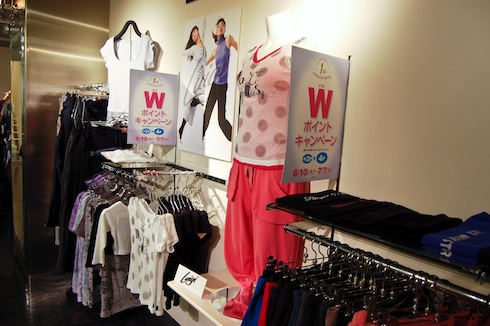 …and also plenty of cute and fun T-shirts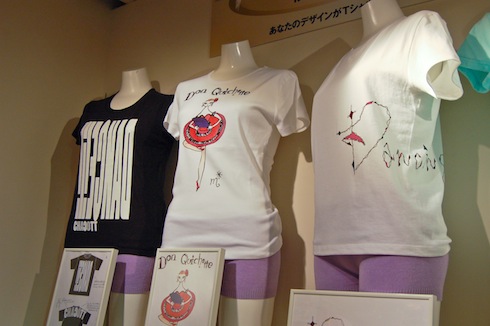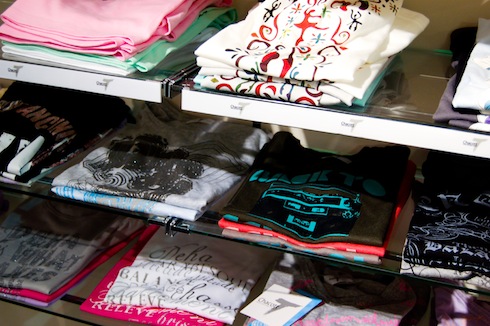 This corner is dedicated to Chacott's own stage make-up brand. We heard good things about their finishing loose powder…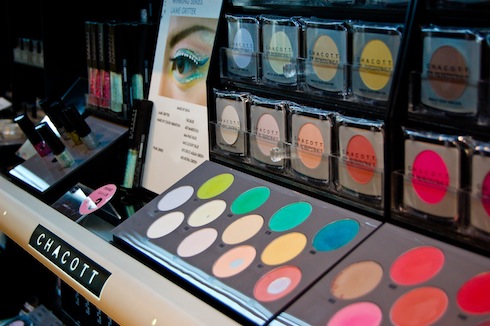 There's a full floor devoted to pointe shoes and dance footwear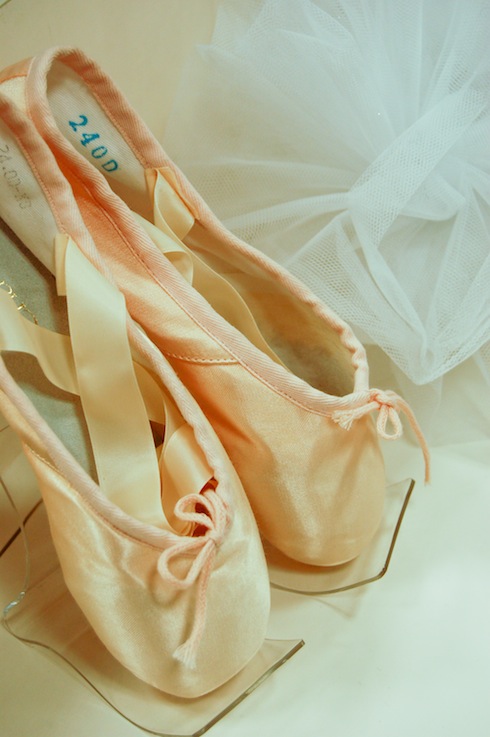 The top floor houses an atelier and costume shop. Lots of wonderful tutus in every style, colour and shape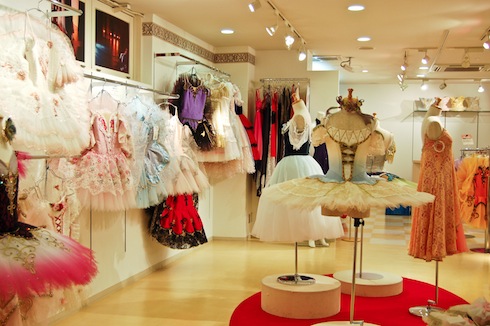 In the basement a huge LCD screen plays the current "top 10 ballet DVDs" (conveniently displayed nearby just in case…). During my visit, The Royal Ballet's Ondine was on. There are also some video stations where one can watch short dance clips (not pictured)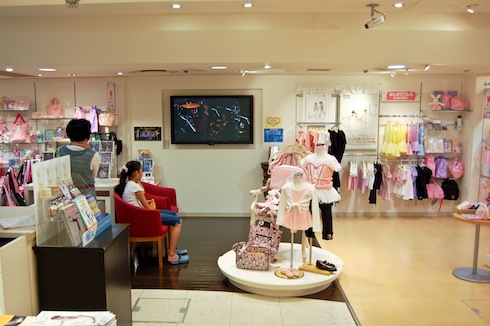 Chacott's selection of DVDs and music rivals Amazon's: full-length ballets, galas, masterclasses and rarities. Yum!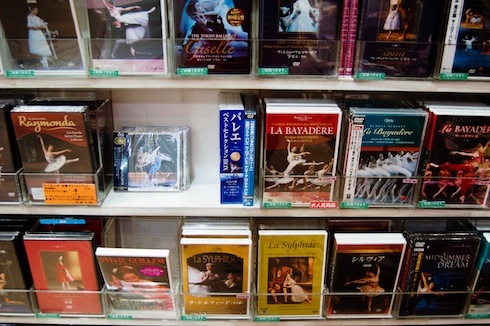 This being Japan you can also find ballet mangas Swan Magazine and the Arabesque Series (about a Russian prima ballerina). How we wish these were available in the West!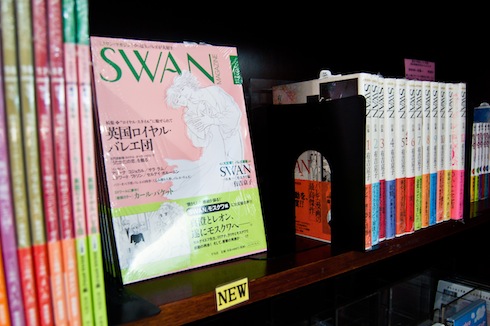 Several dance magazines full of superb pictures (one can browse the "tester" copies), all of them printed in top quality paper. They are not cheap (Â¥ 1200 = £ 9 approx.) but some are almost collector's items and they are also typically available as e-editions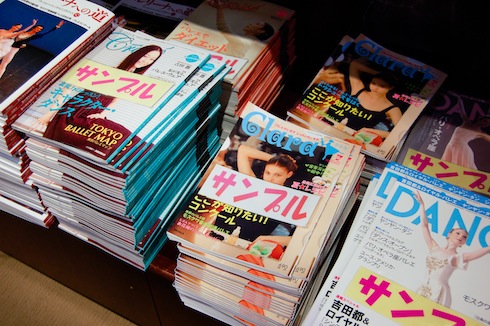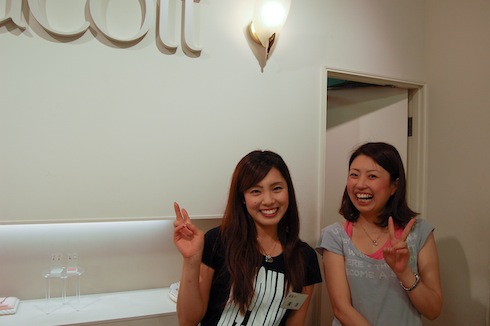 The store assistants were very helpful and charming. We are definitely coming back next time we find ourselves in ballet-mad Tokyo. Memo to self: save some cash!