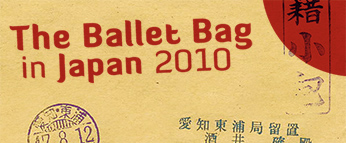 One of our favorite topics, along with ballet myth busting, is ballet's potential for crossover with other art forms. Besides its affinity with drama and music, ballet also naturally lends itself to collaborations with photography and art installations. A dancer's ability to convey emotion with shapes, to create beauty in movement and form makes him/her ideal subjects for photographers' lenses.
Photographers, in turn, seem increasingly interested in telling their own stories via dance. Earlier this year Paul Wesolek collaborated with Nikolaj Hübbe in a high concept installation entitled La Sylphide Still Life. In mainstream media Annie Leibovitz gave Romeo & Juliet a different spin when she paired a dancer (Roberto Bolle) with a supermodel (Coco Rocha) for a Vogue photo essay. More recently, learning the Royal Ballet was about to tour Japan, Sir Paul Smith thought of  capturing its principal dancers for an exhibition in his Tokyo store. We were very happy we could catch "The Royal Ballet Portraits" on opening day and here's our photo report directly from the SPACE gallery in Omotesandō.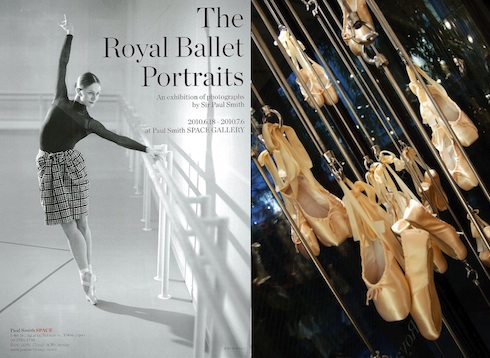 The entrance to Paul Smith's Tokyo store. The top floor gallery showcases "a varied lineup of British and European artists, photographers, illustrators, product designers, amongst others, to the Japanese customer."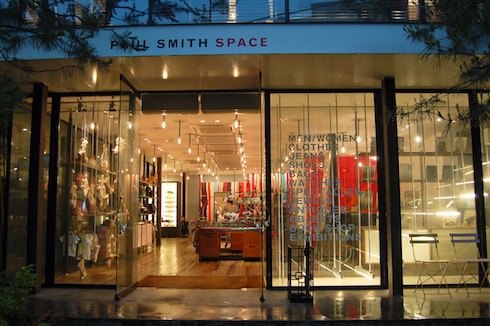 A big welcome poster shows visitors how "The Royal Ballet Portraits" came about. It all began when Sir Paul met Royal Ballet principal Steven McRae.
Prints were displayed across the entire gallery space. In the centre postcard-sized versions of the prints were for sale (a set cost about £24).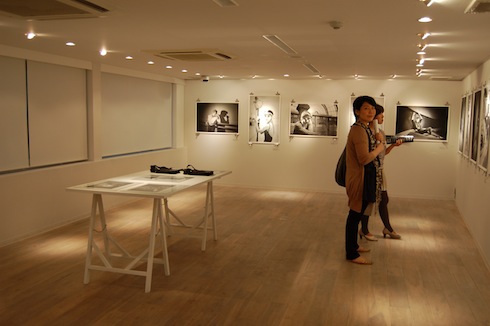 Some of the dancers looked completely different at first sight – see Laura Morera, pictured below (far right), followed by Lauren Cuthbertson and Tamara Rojo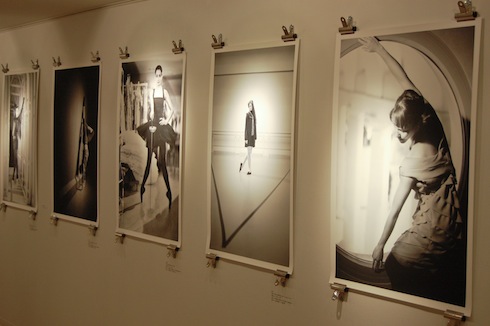 All Royal Ballet principals (except Carlos Acosta and Zenaida Yanowsky) were captured posing in Paul Smith clothes, practice or performance gear.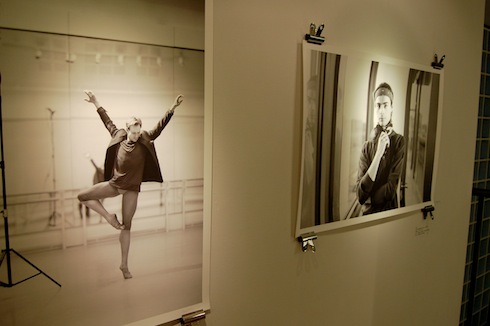 We love this image of Rupert Pennefather in the ROH Floral Hall, looking like ballet's answer to the moody R-Patz. It was our favorite of the lot!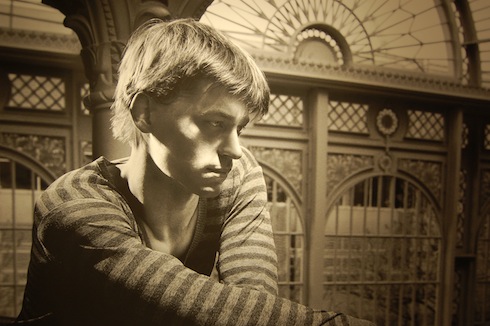 Alina Cojocaru looking fresh and natural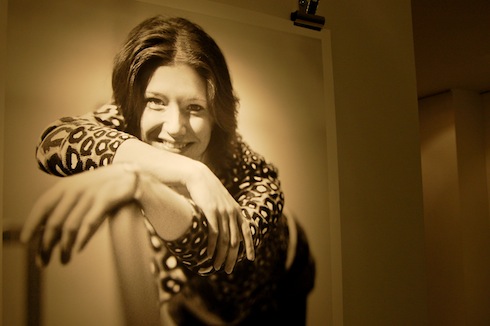 All prints are for sale in two different sizes and prices, irrespective of dancer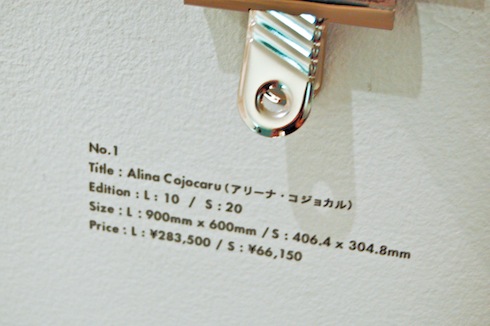 We are hoping the collection will make its way to London and that it will inspire more collaborations of this type.
For more on the exhibition check out Naomi Mori's post at La Dolce Vita (in Japanese) or this mention at Opera Chic.  There are also opening party photos on the ROH Japan blog.
---
The Royal Ballet Portraits runs until 6 July at The Paul Smith 'Space' Gallery, 5-46-14 Jingumae Shibuya-ku Tokyo. For more information visit Paul Smith's website and blog [link]