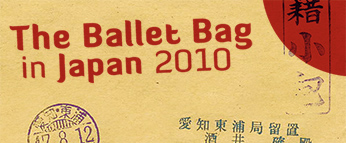 The Japanese are well-known for their quirky and unique fashion sense. When in Tokyo, fashionista types head straight to the  Harajuku area for inspiration, but in truth ideas for one's lookbooks can be found anywhere in town, including ballet outings. At the Royal Opera House in London clothes typically range anywhere from the ultra formal (cocktail dresses and even the odd gown) to the downright casual (Birkenstock and bermudas), heading into more inventive territory when Wayne McGregor audiences are in the house. Given the relaxed atmosphere at the Tokyo Bunka Kaikan we wanted to know how ballet fashions would play out. Despite the lack of a strict dress code and a consistent informal approach (perhaps as a direct response to the unrelenting muggy summer) we saw plenty of creativity this side of the curtain.

We approached audience members and asked them to pose for us, giving the shy and more reserved the option of using a picture of their favourite Royal Ballet Dancer as prop. We had to give up documenting male fashions altogether. Men were difficult to talk to and more reluctant to have their picture taken. But we promise you there were plenty of guys at the ballet and that in summer they favor trousers and polo shirts. Oh yes, and bermudas too.
So how about the girls?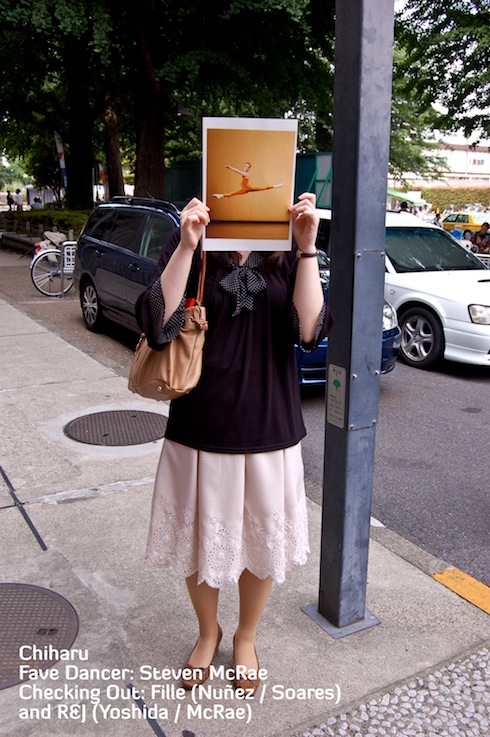 The warm humid weather called for frilly skirts or light summer dresses as worn here by our friend Naomi who blogs over at La Dolce Vita
A familiar face in Tokyo? Our friend Virna showing support for her (entire) home team!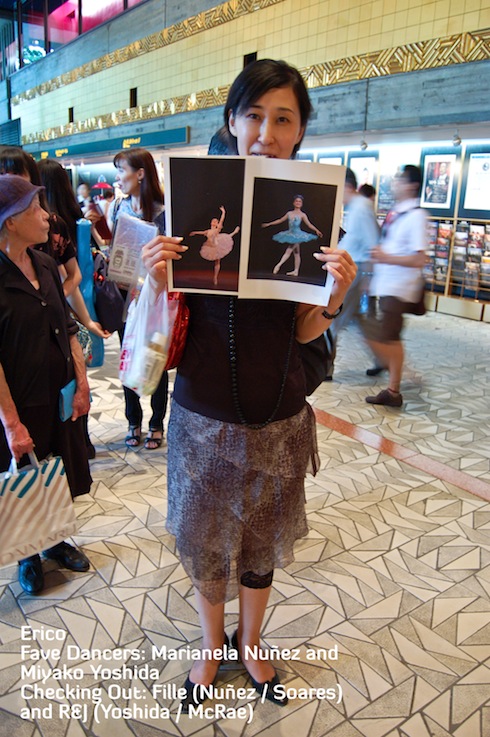 We saw plenty of sandals and peep toes, often worn with stirrup tights such as in this lovely flowery combo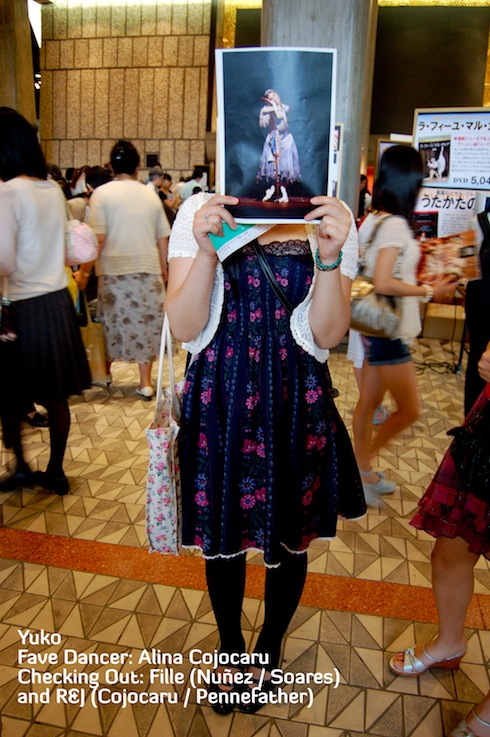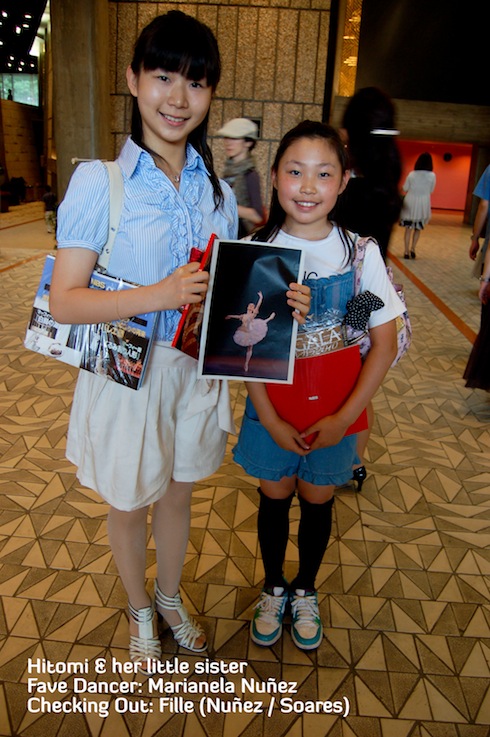 Despite Lola's recent rant gladiator sandals are still fashionable here and very appropriate for Tokyo's summer too.  We loved Ina's Goyard bag, a very stylish touch
We adore Kyoko's cinched waist look. Wait is that a Daisy Duck hanging from her bag? Kawaii!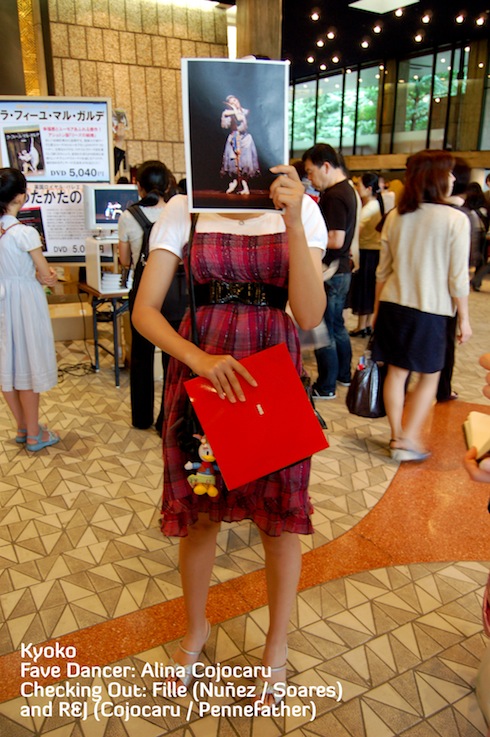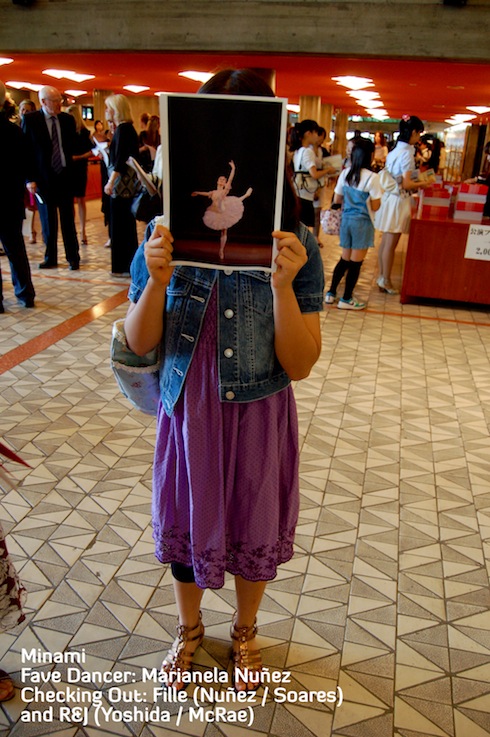 We saw plenty of cool Tabio socks and leggings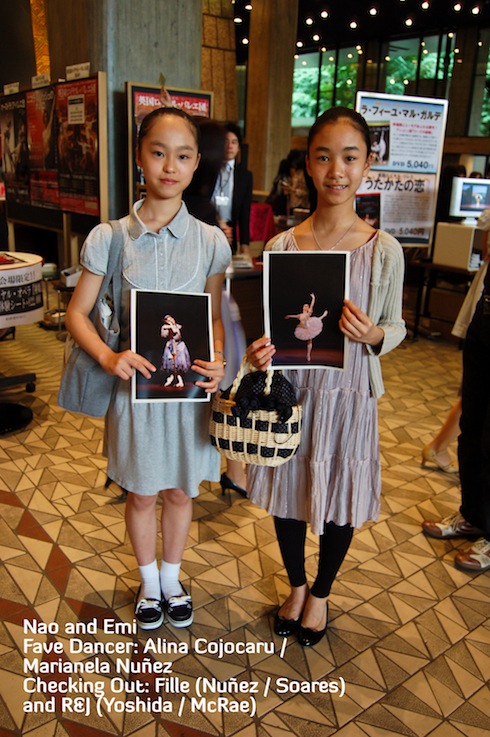 Big bags come in handy for toting around all the tour memorabilia available at the merch stands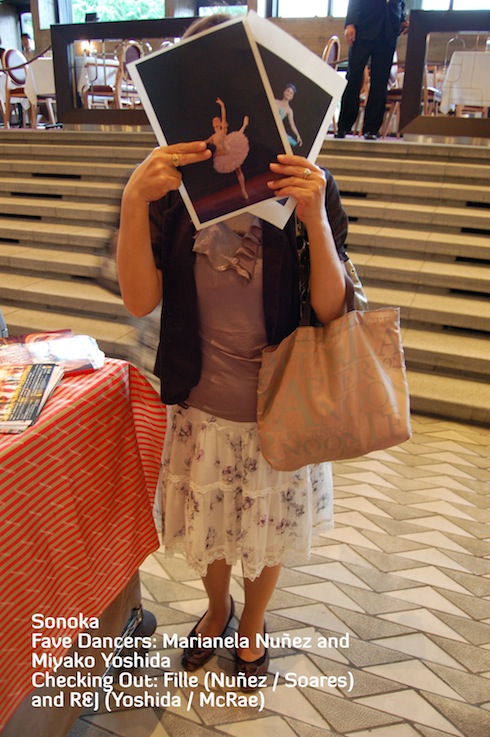 Simple and chic with a dash of quirk, we love Yuka's look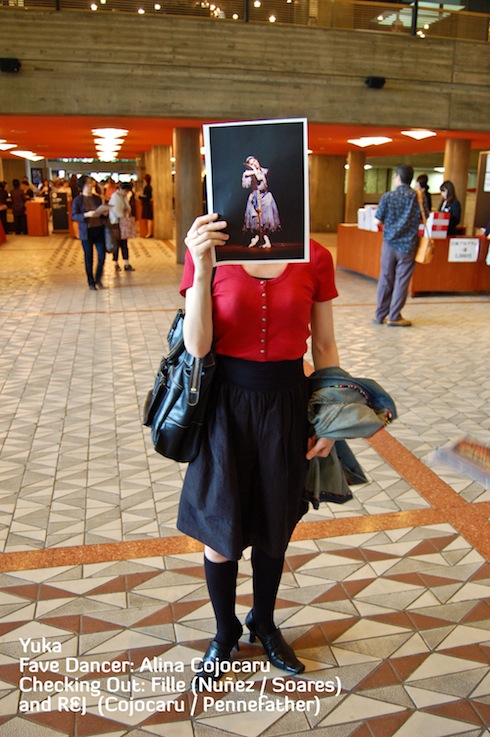 … and just look at all these fabulous handbags