Via Press Release:
NEW FULL-LENGTH DANCE WORK – WORLD PREMIERE

For its next production, Sadler's Wells has joined forces with electronic pop legends Pet Shop Boys (Neil Tennant and Chris Lowe) and radical choreographer Javier De Frutos to create a brand new full-length dance work based on Hans Christian Andersen's story, The Most Incredible Thing.
Featuring former Royal Ballet star Ivan Putrov, South Bank Show Breakthrough Award winner Aaron Sillis and Clemmie Sveaas, this modern fairytale centres on a contest to produce the 'most incredible thing', with a prize of half the kingdom and marriage to the princess at stake.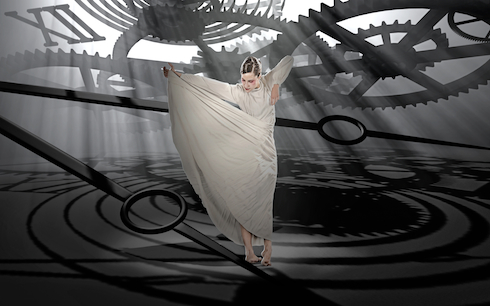 The production's thought-provoking narrative is adapted by Matthew Dunster, film animation is by BAFTA winner Tal Rosner, design is by Tony award-winner Katrina Lindsay, lighting by Lucy Carter (known for her collaborations with Wayne McGregor), orchestrations are by Sven Helbig and sound design is by Paul Arditti. The Most Incredible Thing features a 26-piece orchestra and a cast of 16.
This new production marks the Pet Shop Boys's first composition for a full-length dance work and their first collaboration with Sadler's Wells. The Tennant/Lowe score for The Most Incredible Thing is released on 14 March by Parlophone/EMI.
---
The Most Incredible Thing runs at Sadler's Wells from 17 to 26 March 2011 (NB: in preview from 17 to 21 March). For further information and booking visit Sadler's Wells Website or call the Box Office on 0844 412 4300.