The 6th edition of the Move It Show, the UK's biggest dance event, took place last week. For the first time, the show included a segment called Ballet Rocks, designed to showcase ballet under a different light, away from the preconceived ideas of tutus, tiaras and pink.
We had the opportunity to be involved in curating some of the show's ballet content, including a masterclass, an interview with Royal Ballet dancers about the marketing of ballet via social media and a very different ballet performance. Thanks to the lovely Chantal Guevara of Cloud Dance Festival – who helped us take plenty of pictures – we have a special photoblog documenting the day:
The Move it Show at the Olympia Exhibition Center, with the main stage towards the back
Royal Ballet First Soloist Bennet Gartside teaches "Not Your Average Ballet Class"
Soundtrack included Temper Trap and other cool modern tunes
Working hard & having fun
On the interview sofa talking ballet & social media with Bennet and Kristen (McNally)
Benn, the first Royal Ballet dancer to actively use Twitter, admits he was also the mastermind behind the recent viral video The Royal Ballet… Not What You Think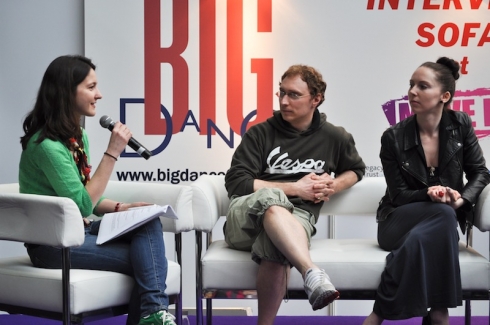 Kristen reads to everyone an email from audience member with positive feedback about her blogging for Ballet.co.uk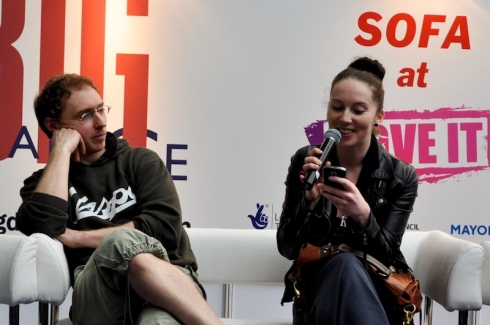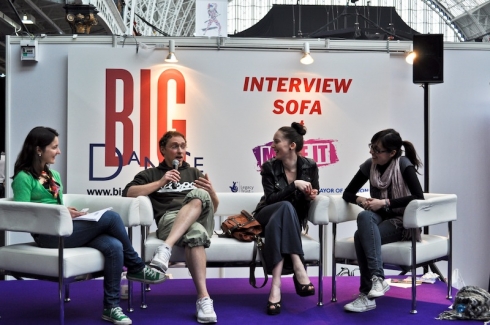 On the main stage presenting Kristen McNally's piece Don't Hate the Player, Hate the Game featuring the wonderful Thom Whitehead
Thom Whitehead performs Kristen's piece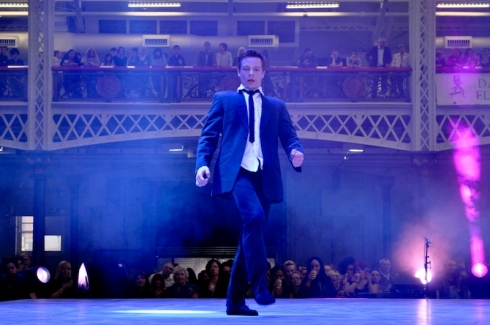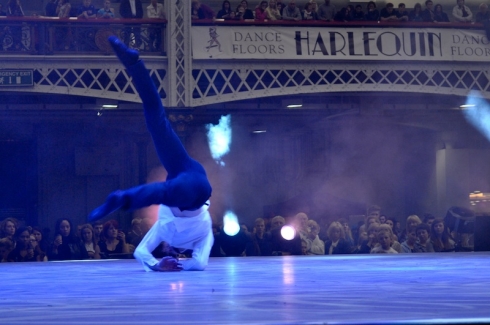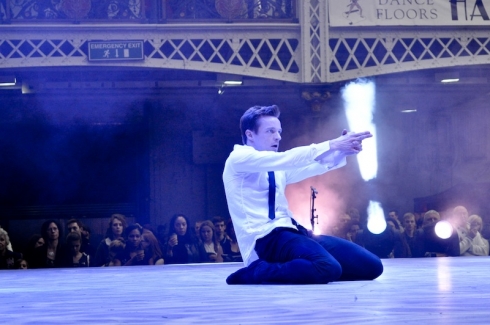 All photos by Chantal Guevara  & The Ballet Bag ©
Extra goodies:
Watch a clip of Thom Whitehead in Kristen McNally's Don't Hate the Player, Hate the Game
Watch Benn's viral video  The Royal Ballet… Not What You Think
---
With many thanks to the "Move It" team, Cloud Dance Festival, the Royal Ballet and its dancers Bennet Gartside and Kristen McNally.