When it comes to ballet marketing, nothing more cliché and tired than the figure of a pink tutu-ed ballerina. True, many ballet fans enjoy the odd amount of tulle and glitter and there is nothing wrong with that. But these are images that propagate ballet as an art stuck in its own fluffy and pink bubble, while our recent experience at the Move It Show proves there's potential in cross-pollinating the field. Companies like NYCB, in their association with Henry Leutwyler, and Hamburg Ballet, with Moving Movements, have recently explored this, creating unexpected images of dancers. The Black Swan trend inspired great quality fan art, with many examples of Swan Lake themed posters that were miles away from these ones.
In the same way mobile application developers are looking into digital culture for promoting popular apps, we think the ballet industry should be thinking outside the box; perhaps looking at the web output of amateur and professional illustrators and/or graphic artists not immediately linked to the field of dance for new concepts and inspiration. In this post we have selected our favorite examples of recent materials that mix different aesthetics with ballet.
Do you think any of these would look good as t-shirts or bags? Also, do you know other examples of creative ballet marketing? Do share with us via comment.

Fan Art: A new take on Paris Opera Ballet's Swan Lake. We think this would look amazing as a print
Via The Ballet Blog
Promo Poster: Dance for Japan – London charity event for The Red Cross/Japan relief efforts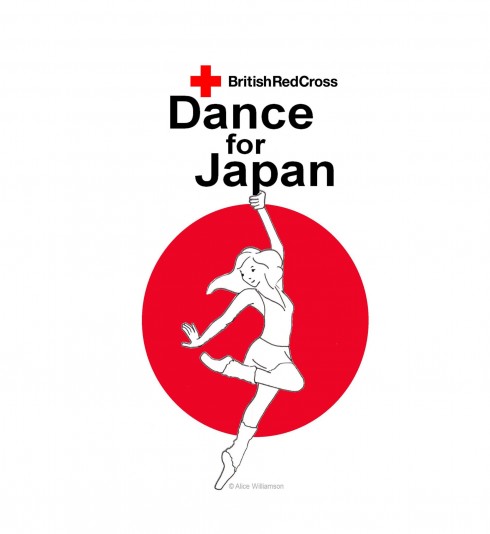 Company Poster: a Constructivist Nutcracker by Nederlands Dans Theater
Via Ludologist
Bout Poster: Brawlarinas vs. Bruisers. The context is a Roller Derby but we love the way the drawing mixes fight posters and ballet.
Via Roller Gal Val
Fan Art: A Manga style take on ABT's Born to be Wild (Carreño, Malakhov, Stiefel, Corella)
Via Defying Gravity
Gig Poster: The Red Shoes are given the Saul Bass treatment for a concert in Preston, WV.
Via Stu Heart Box