How time flies! It seems like yesterday that we kicked off The Ballet Bag (then in WordPress.com) with a totally fangirly post about Alina Cojocaru's return to the stage in Giselle. We had no idea anyone would pay attention to our dance musings, but soon after, we started tweeting and discovered many other like-minded ballet enthusiasts who were instrumental to the way our online project has evolved. Two years later and we truly wouldn't be here if it weren't for all of you.
We have enjoyed the opportunity to take a peek at the ballet world from both sides of the curtain, hearing fascinating stories from choreographers, performers, historians, company directors, connecting with ballet goers and industry professionals. We thank you all for your support and trust. It has been a lot of hard work but we continue to have fun and to broaden our horizons, which is very rewarding.
To commemorate our two years online, we decided to create two separate word clouds (thanks Wordle!), each featuring five of our favourite articles/features from the archives.  Curiously, we thought the results were an appropriate representation of what interests, drives and inspires us to keep giving ballet a new spin. We hope you agree:
(Click on images to download or view our Wordles in higher def. / PDF format)
Emilia's Wordle
Tell Me What You See: Dance Criticism Today and Tomorrow + Cherry Blossom Girl 2: Tokyo Ballet Fashions + Ballet in Peril: a Conversation With Jennifer Homans + Thrills, Chills and Spills: Black Swan Review + Ballet Meets Pop (guest blog for Dance Pulp) =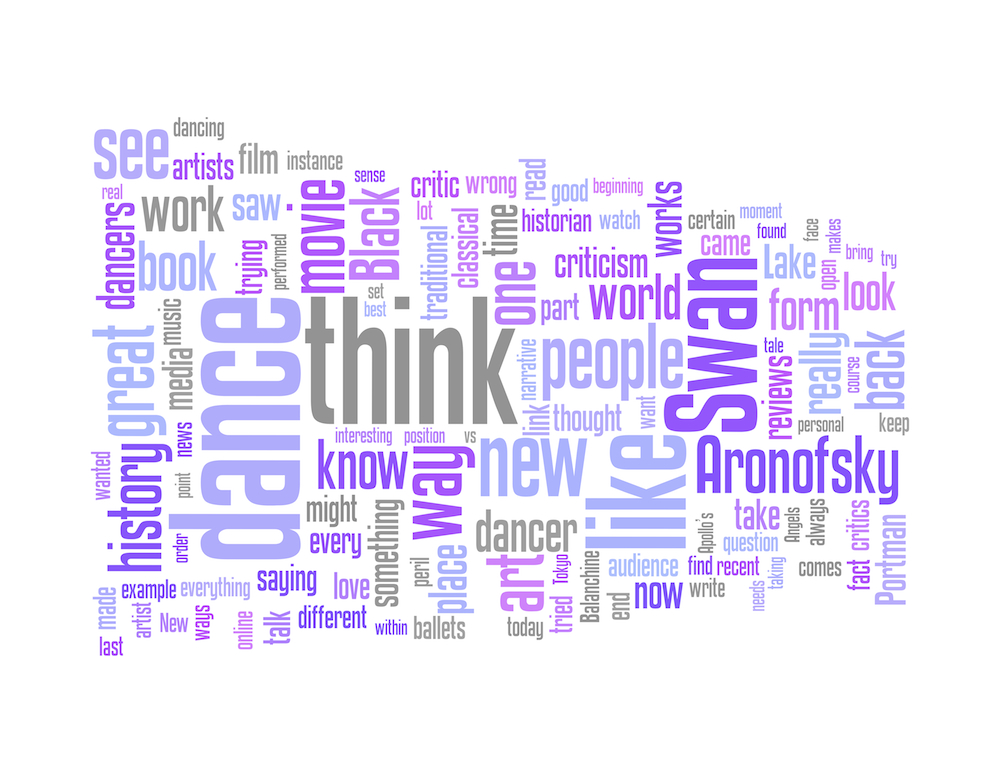 Linda's Wordle
Grace + Edward Watson & the Way into MacMillan + Frederick Ashton: One Step Closer + Rambert Dance Company in Rehearsal: Monolith + Bridge Over Troubled Water: Ballet on YouTube =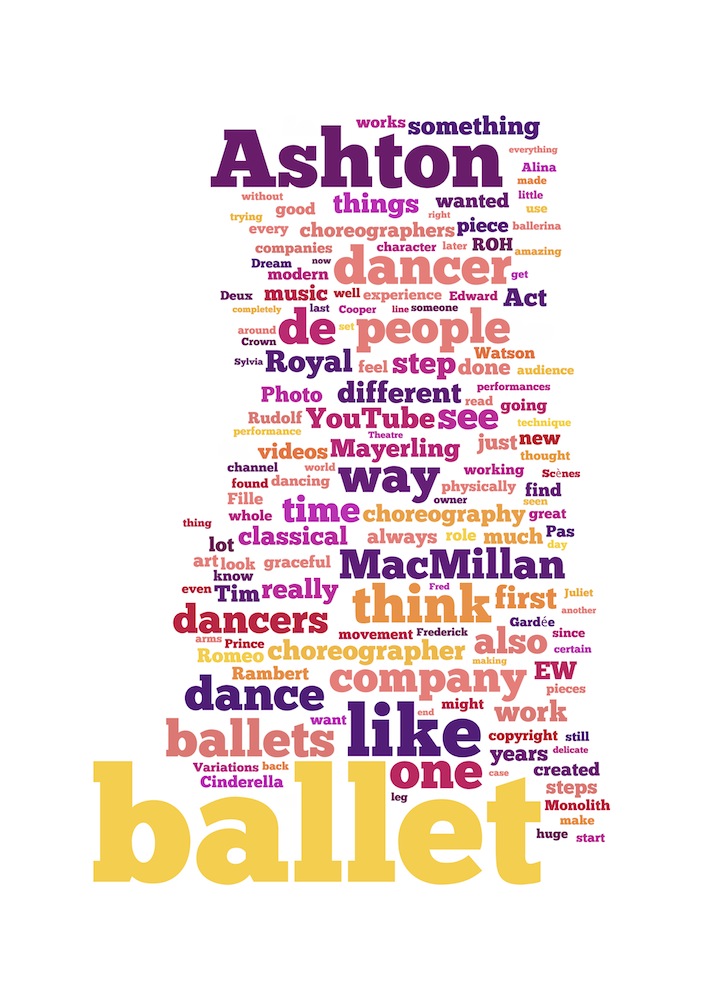 Over to you: what are your favorite posts over here, what should we do more of/less of? Your  feedback and suggestions would be really helpful.
Leave a comment below or, if you have a few minutes to spare, create and share with us your own Wordle!