The world has dubbed it the "worst song ever", but it has gathered more than 150 million views (and a staggering 2.9 million "dislikes") on YouTube. It seems we all love to hate Rebecca Black's "Friday" and its trail of brilliant spoofs – check out Stephen Colbert's hilarious rendition here and, our favorite, the Death Metal Friday.
Naturally the Glee kids also covered it, with hot Puck taking lead vocals, which inspired us to team up with special guest Adult Beginner and look at the practical dilemma of all those seat choices (!!!!) from a balletic angle: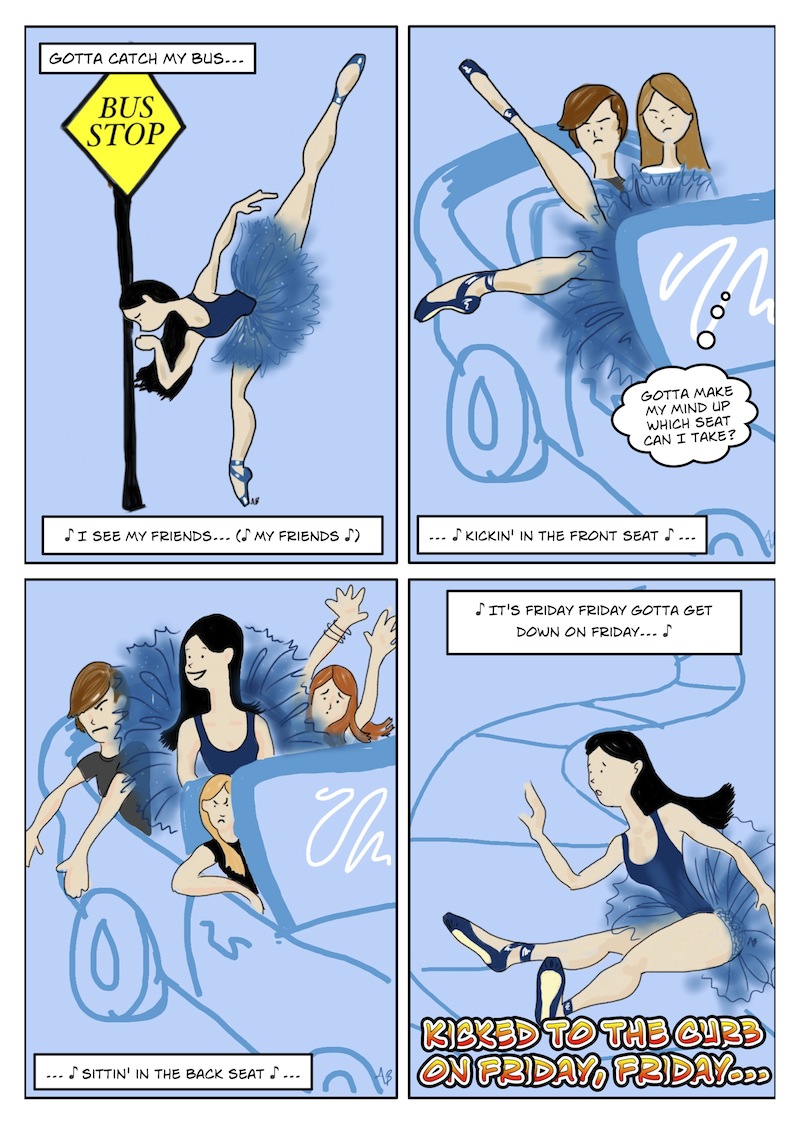 Watch Glee's cover of "Friday":
Credits - Concept: Adult Beginner & The Ballet Bag. Artwork: Adult Beginner. Copyright: Adult Beginner & The Ballet Bag ©
What should we cover in our next ballet webcomic? Please cast your vote in the comment form!