Last month we took part in B.Hive Club's "Live in the Lounge" series, talking about how ballet and the arts in general can benefit from a presence in social media channels (Twitter, Facebook, YouTube, etc.), as well as the latest that the ballet blogosphere has to offer to enrich one's personal experience of the art form. It was lovely to be able to brainstorm and chat in person to people we are connected with via these channels.
Some of you who were unable to attend asked us to share the slides, so we have decided to post here a small selection. We also recommend this useful post at "One Forty" which is filled with social media tips & tactics. We fully agree with author Pam Sahota that, when embracing these new marketing avenues, it is key for organisations to focus on "Being human". In other words, do not underestimate the "social" part of social media.
Click to enlarge each slide: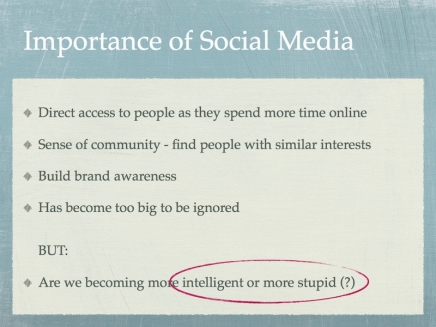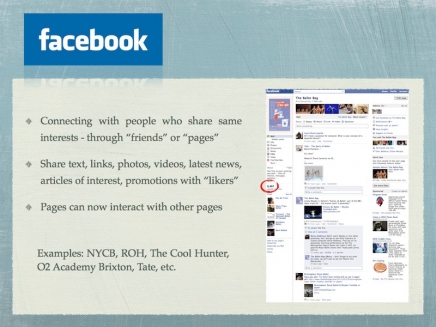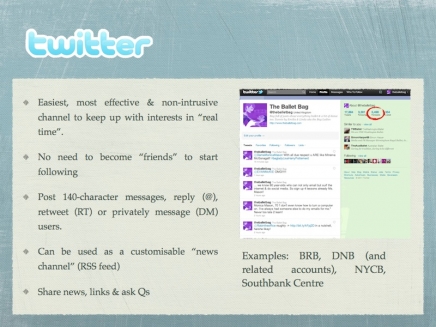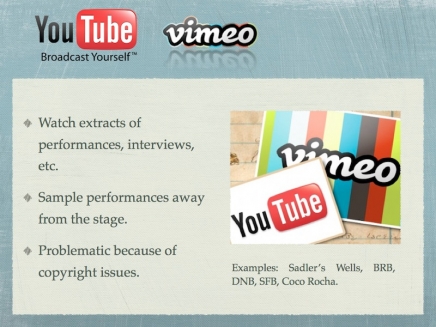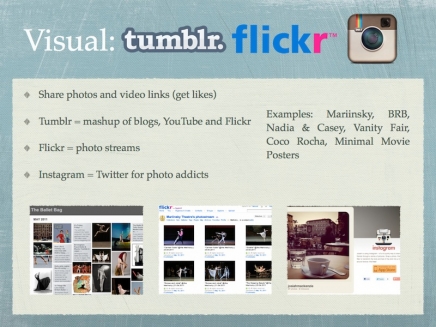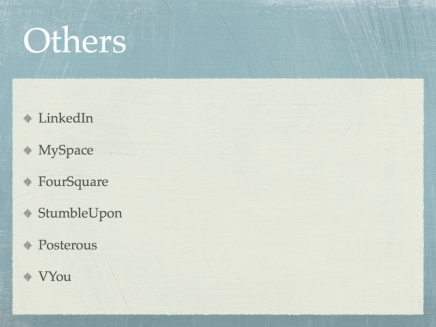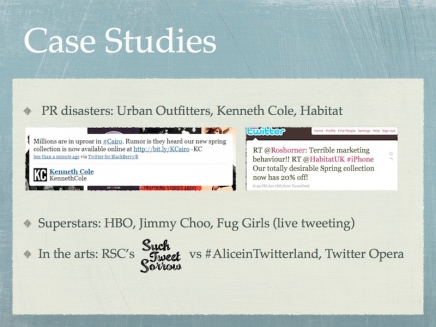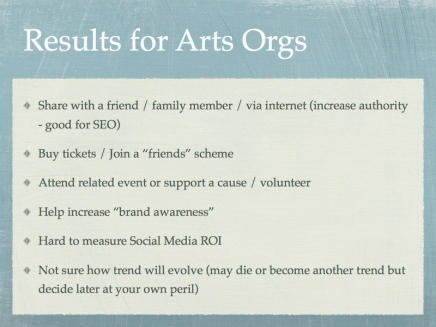 If you are interested in the full presentation please get in touch via email.
See also:

Selected posts on social media and ballet: