US-based dance photographer Brian Mengini is currently in London, working on a photo project with dancers from English National Ballet and The Royal Ballet. Brian lives in Pennsylvania and often works with the Pennsylvania Ballet and Boston Ballet. He recently shared with us his experiences shooting the Boston Ballet in rehearsal.
In this new guest blog he talks about how the opportunity came about to photograph the Mariinsky Ballet's dress rehearsal for their acclaimed Balanchine/Robbins triple bill, staged last week in London. Check out some great photos of the Company, with ABT Principal David Hallberg as a special guest in Scotch Symphony. Lookout for our "Mariinsky  in London" roundup soon.

---
I arrived into London on Wednesday and, shortly after settling in at my hotel in Watford, I got straight over to Covent Garden.  I had a shoot that evening with Mariinsky principal dancer Igor Kolb.  It was a fun session that took place on the rooftop balcony of the Royal Opera House. What an amazing experience!  At the conclusion, Igor invited me back to shoot the dress rehearsal the following day. That night, the Mariinsky Ballet was dancing Don Quixote, for which I had a ticket.  So, after the session, I hung out and took in the sights. "Don Q" was great but I had a splitting headache and was falling asleep as it was my travel day so I headed home early.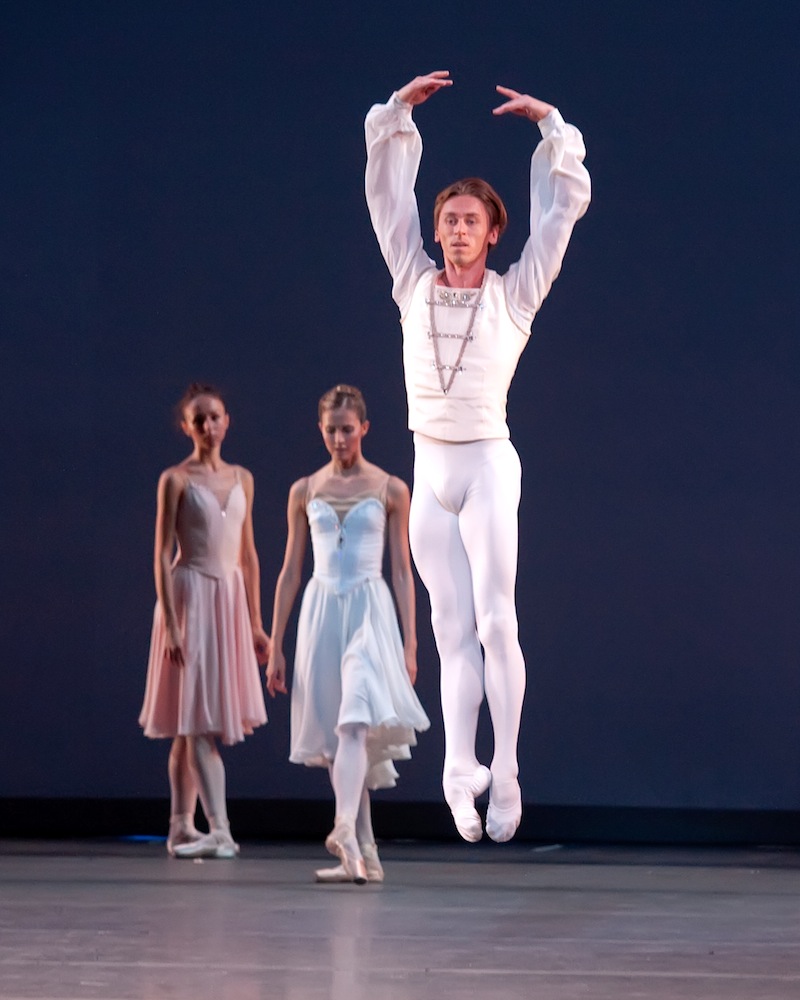 When I arrived at the Royal Opera House on Thursday, Igor met me at the stage door with a smile and handshake. He was very warm and friendly. He took me up to his dressing room so I could leave my bag and things up there then ushered me down to the auditorium. Official rehearsal didn't start until 1:30 pm, but when I arrived (at 1 pm), there were some dancers on stage, trying out steps. The orchestra was also warming up. Always nice to hear them tune up their instruments.  The curtains closed: show time!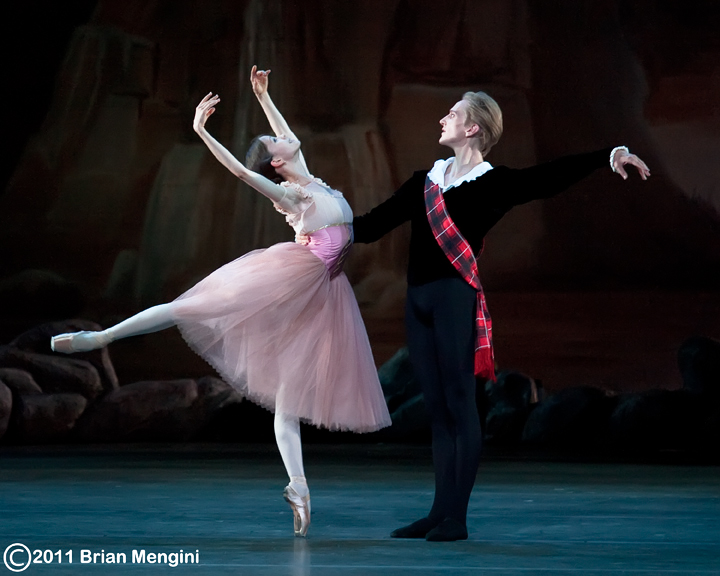 Just then, I took a look around the theater in amazement.  How incredible is this?  Here I am in London, shooting a dress rehearsal for the Mariinsky in the Royal Opera House.  Just incredible.  Curtains opened with Ballet Imperial.  Beautiful & simple.  Then they went into another Balanchine piece: Scotch Symphony. It was my first time seeing it and I had fun photographing it.  They closed the rehearsal with Jerome Robbins's In the Night, this time in full costume and makeup.  This gave me some great photo candy.  I remember when they were setting it up, it was poorly lit and I thought: "oh… this should be interesting." But alas, the lighting was just perfect, as was the dancing. I think this piece gave me the most images of the three of them (see gallery below).  It was a true honor and privilege to photograph this programme. I hope to have the chance to do it again.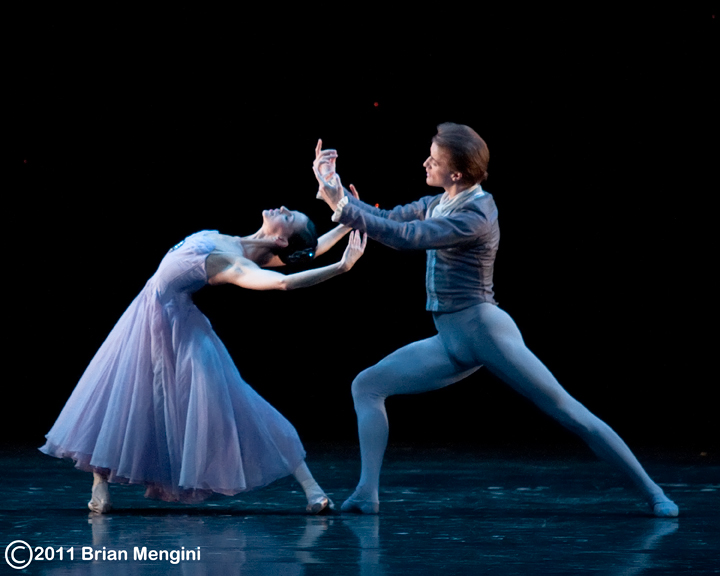 Credits: Igor Kolb in Ballet Imperial (with Alina Somova in the background), Maria Shirinkina and David Hallberg in Scotch Symphony, the Matvienkos (Anastasia and Denis) in Robbins's In the Night. All photos by Brian Mengini ©.
And plenty more here (Click on thumbnails to enlarge & see as slideshow):
[nggallery id=35]
---
About the Author:
Photographer Brian Mengini resides in suburban Philadelphia and keeps a studio in Phoenixville, Pennsylvania.  Brian's unending passion for ballet came in the summer of 2007, when the Mann Center asked him to come in and shoot the Royal Ballet's final performance of Swan Lake.  

Since then, his images have appeared in a variety of exhibits and publications including Pointe Magazine and Dance Magazine. 

In June of 2010, Brian started Barre Boys, a website dedicated to the male in ballet with a goal of squashing stereotypes and inspiring more males to pursue ballet. Together with his wife, he has launched Hope Dances, a nonprofit dance outreach program for children with special needs.
See also: