If you are in London this autumn, you should plan a visit to Degas and the Ballet: Picturing Movement currently on display at the Royal Academy. This wonderful exhibition, curated by Richard Kendall, Jill DeVonyar and Ann Dumas, focuses on the Impressionist painter and sculptor Edgar Degas's interest in movement and his dedication to classical ballet and dancers throughout his career.
The exhibition opens with some of Degas's most famous masterpieces including "Two Dancers on the Stage" (pictured below) and a painting of the "Ballet Scene from Meyerbeer's Opera Robert le Diable" or the "ballet of the Nuns", a supernatural scene considered to be a blueprint for the Romantic ballet movement.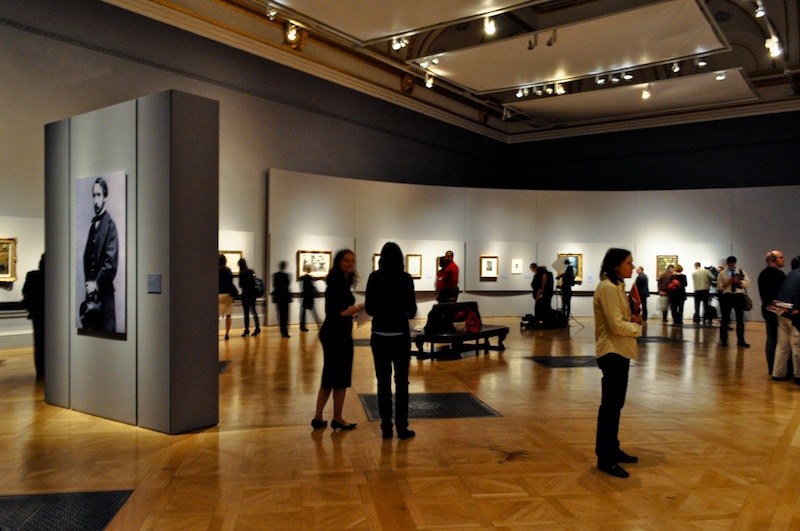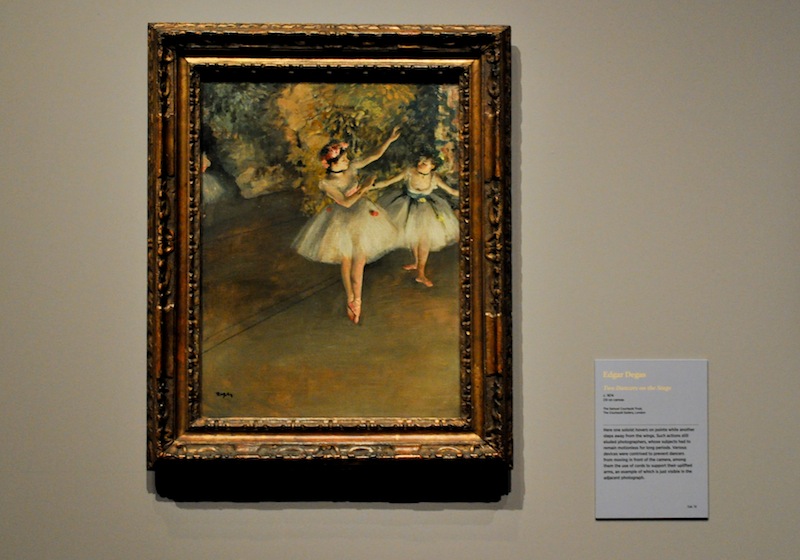 Visitors familiar with the choreographer August Bournonville will immediately spot the links between Degas's ballerinas and Bournonville's "classroom ballet" Konservatoriet.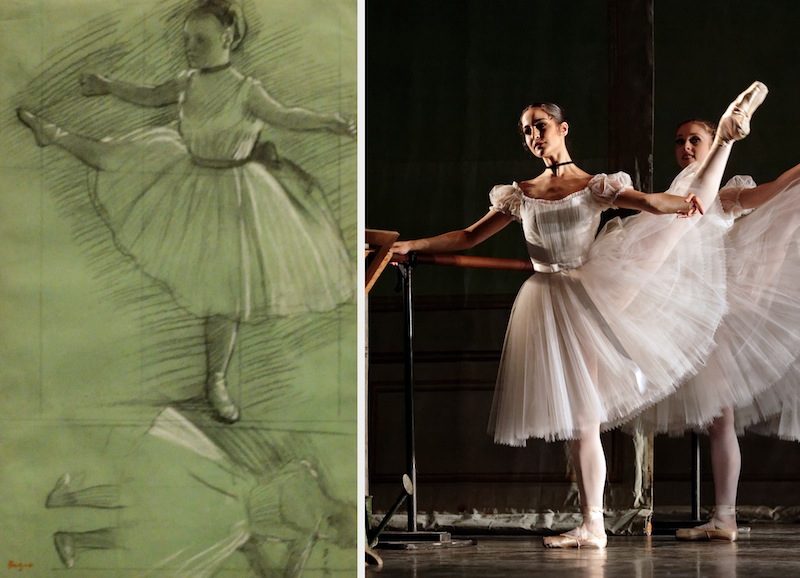 Much like Degas, Bournonville's experience in Paris left a lasting impression. His memories of the dance classroom in those early days inspired his choreography and kept coming up in his ballets long after his return to Denmark.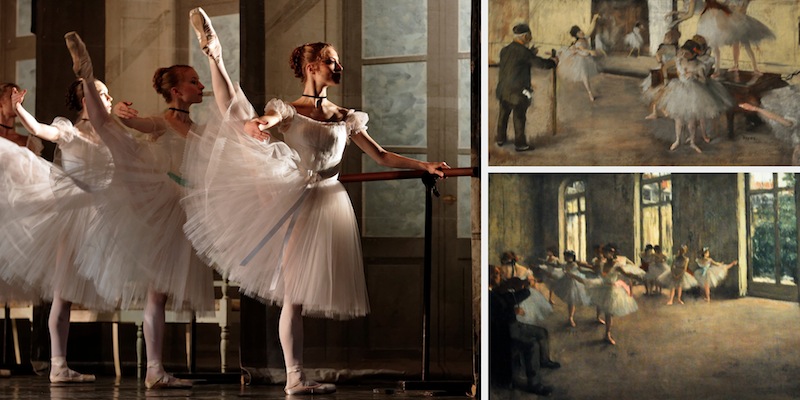 Before you step into rooms 1 and 2 of the exhibition, we recommend a look at dance writer Tobi Tobias's excellent essay on Konservatoriet and its evocative ballet school scene.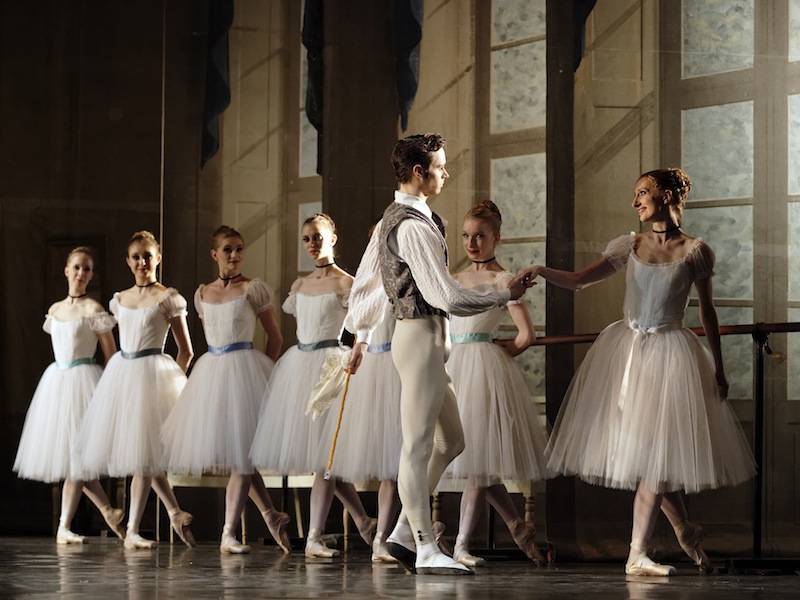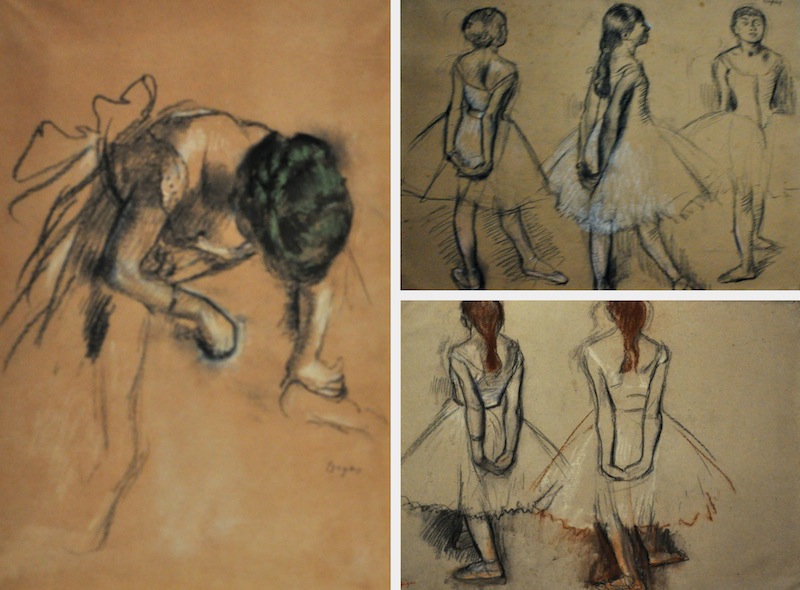 The second room is entirely dedicated to 'The Little Dancer, Aged Fourteen' (1880-81), showing Degas's extensive preparatory studies to achieve a perfect three dimensional likeness of his subject, Marie van Goethem, a dance student at the Paris Opera School.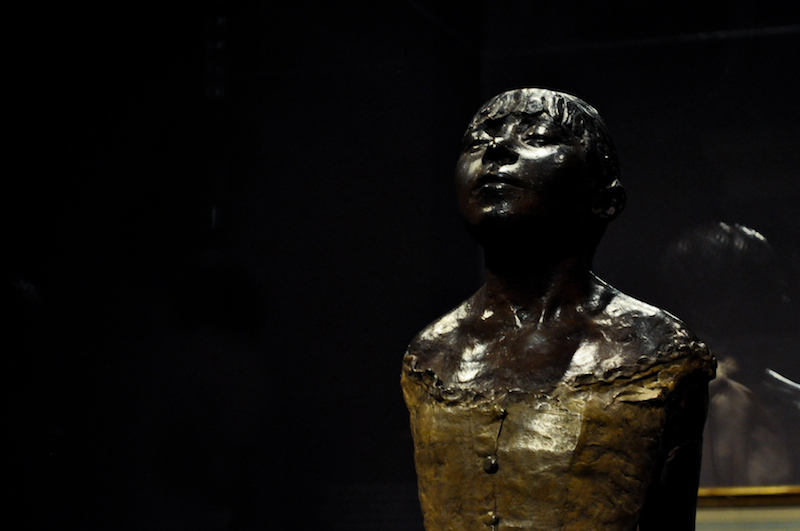 These sculptures and sketches show us Degas's complete understanding of the classical dance vocabulary.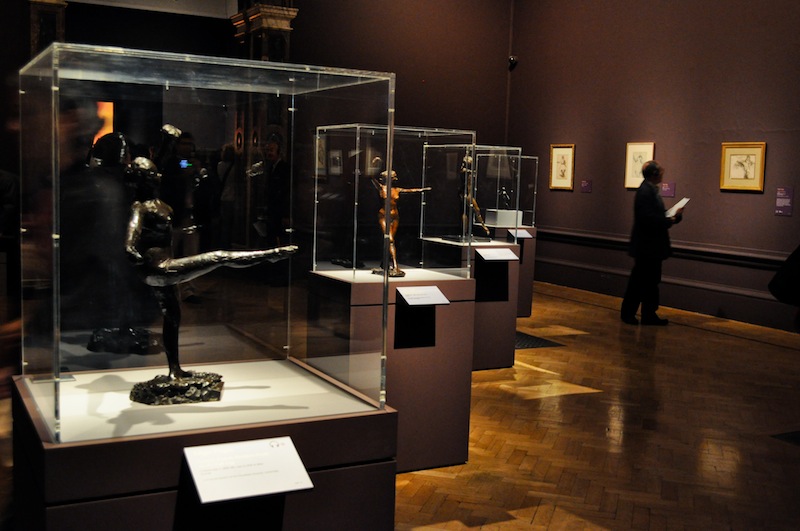 During the 1880s Degas became increasingly preoccupied with recording dancers in movement. Observing dancers in action, such as in this early footage of a Tarantella (from Bournonville's ballet Napoli), he was able to translate movement into small-scale models which he kept privately for his own research.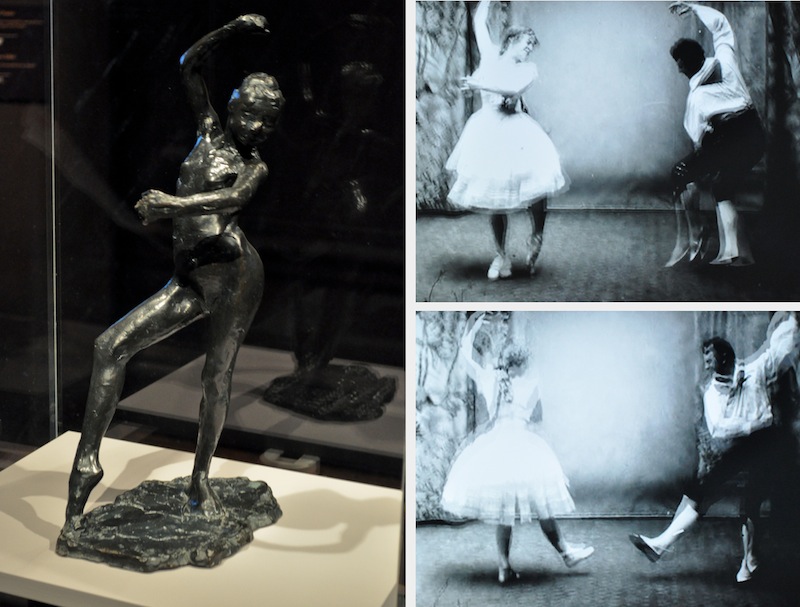 The exhibition brings together more than 80 works, including  paintings, sketches, sculptures, and photography by Degas as well as examples of dance footage and photos by Etienne-Jules Marey and Eadweard Muybridge, whose images influenced Degas's own work.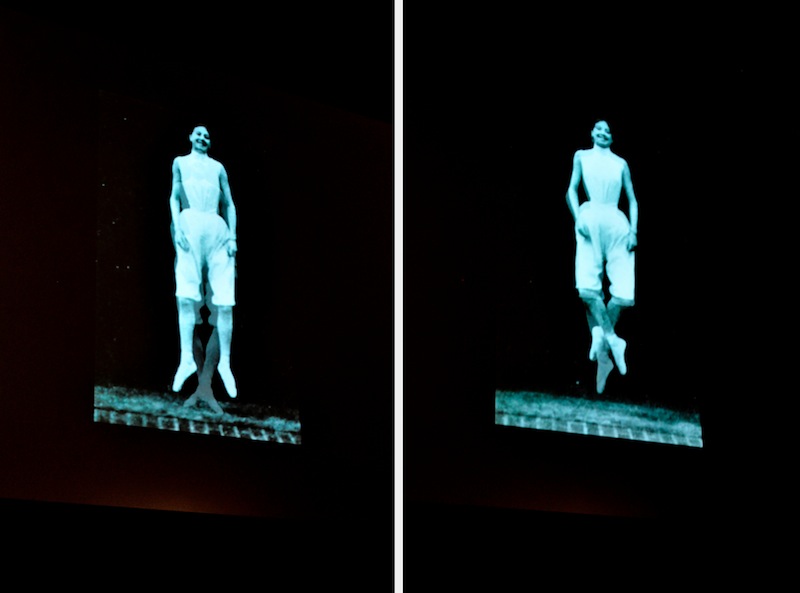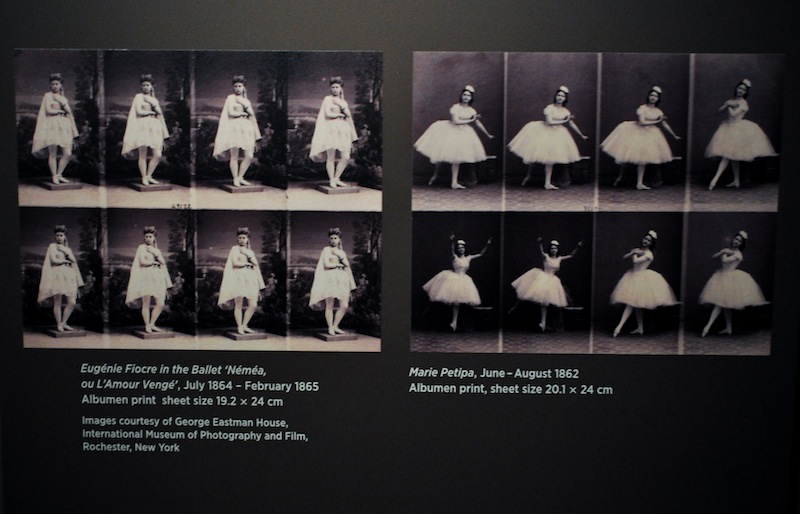 In 1895, at age 60, Degas bought a camera (see negative on the left) and started to experiment with the medium. At that time, the Lumière brothers were also exploring movement on film, capturing performer Loïe Fuller's Serpentine Dance (1896) for posterity (pictured right).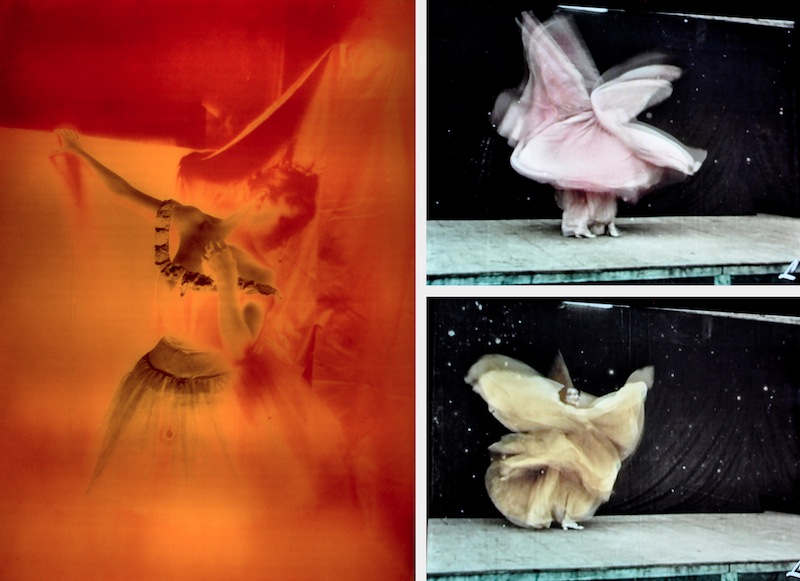 The exhibition ends with Degas's late drawings and pastels. His sequential, frieze-like compositions are shown as a direct influence and natural progression from his experiments with photography, creating more energetic forms.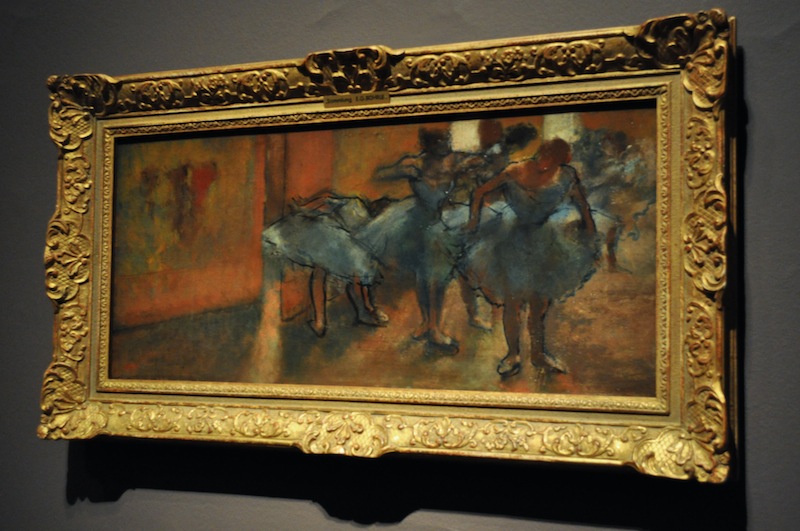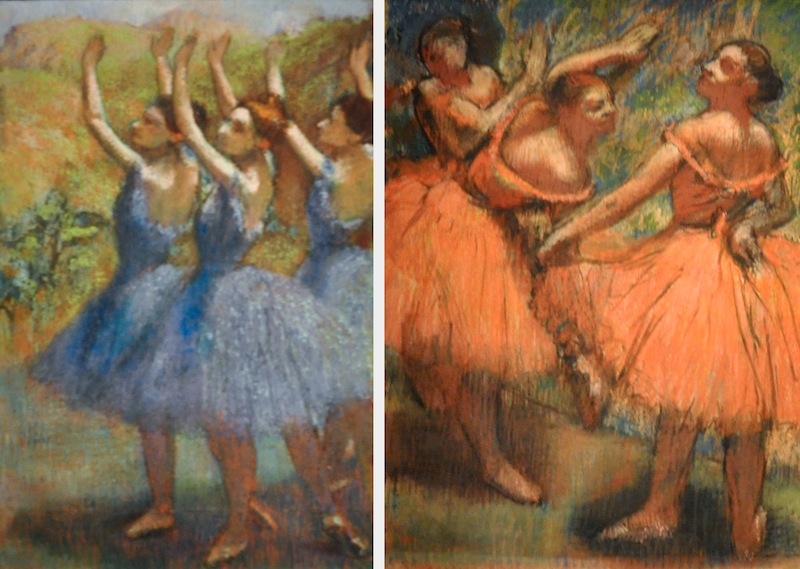 Not to be missed, Degas and the Ballet, Picturing Movement runs until 11 December 2011 at the Royal Academy of Arts.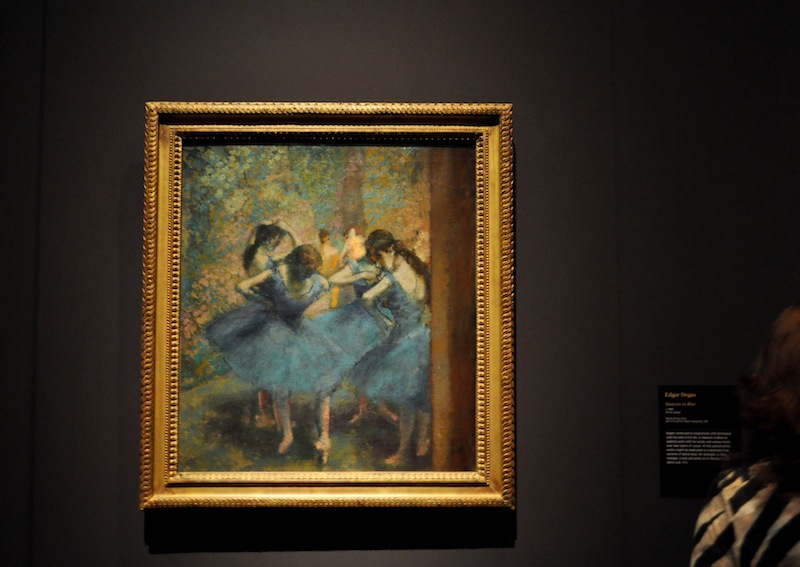 ---
With thanks to the Royal Danish Ballet and the Royal Academy of Arts.
Photo credits:
Bournonville's Konservatoriet – © Costin Radu / RDB
Exhibition Photos: © The Ballet Bag