In a new guest blog US-based dance photographer Brian Mengini reports on BalletX's recent season at the Wilma Theater in Philadelphia. Brian had the opportunity to catch up with the company in rehearsal ahead of their fall performances, which included two world premieres:

Brian lives in Pennsylvania and often works with the Pennsylvania Ballet and Boston Ballet. He also shared with us over the summer his experiences shooting the Boston Ballet in rehearsal.
---
BalletX, Philadelphia's premiere contemporary ballet company presented their fall performances last week at the Wilma Theater in Philadelphia. The series brought back a BalletX favorite, Silt, by San Francisco based choreographer Alex Ketley. Set to music by Chris Clark, Giovanni Pergolesi and Arvo Pärt (Mixed by Tar © JMB), Silt seeks to explore the "malleability of personal ideas of oneself".
The programme also featured two world premieres: Layer Cake, by choreographer Loni Landon (making her BalletX debut) , is a "journey into a series of events through intricate movement" for 8 dancers to music by Alva Noto, Ryuichi Sakamoto, Loscil and Johan Johansson.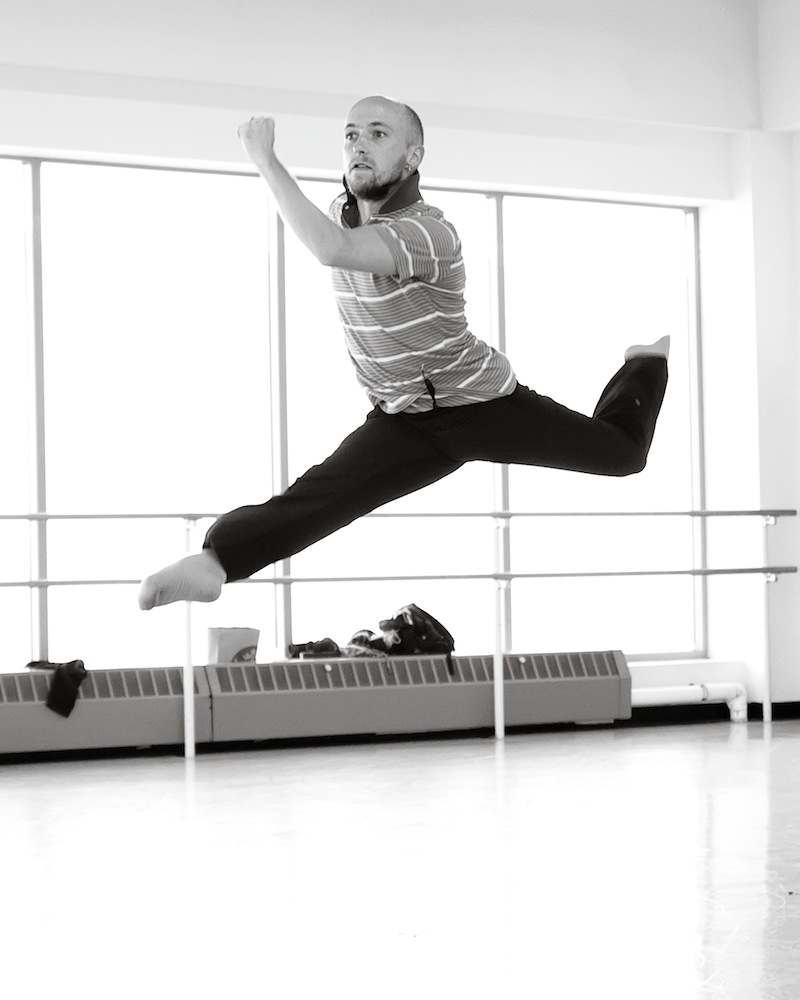 Colby Damon
The second world premiere was by BalletX Co-Artistic director and choreographer, Matthew Neenan. Matthew Neenan's new ballet, Jackson Sounds, is part of his collaborative venture, "Inside the Mind of the Composer." This all new education project has allowed Neenan to join forces with award-winning composer Robert Maggio on works that blur boundaries between movement and sound, with BX company dancers performing to live music by two cellists from Network for New Music.
Funding for "Inside the Mind of the Composer" is provided by the Philadelphia Chapter of American Composers Forum through their grant, Community Partners Project 2011. This has given Neenan the chance to collaborate with Maggio and his BalletX co-artistic director, Christine Cox, in a residency with South Philadelphia's Jackson Public School. The residency began this September and includes improvisation sessions, rehearsal participation and hands-on workshops alongside dancers and musicians who teach choreography and composition. The seventh graders of Jackson Public School are the springboard of inspiration for Jackson Sounds.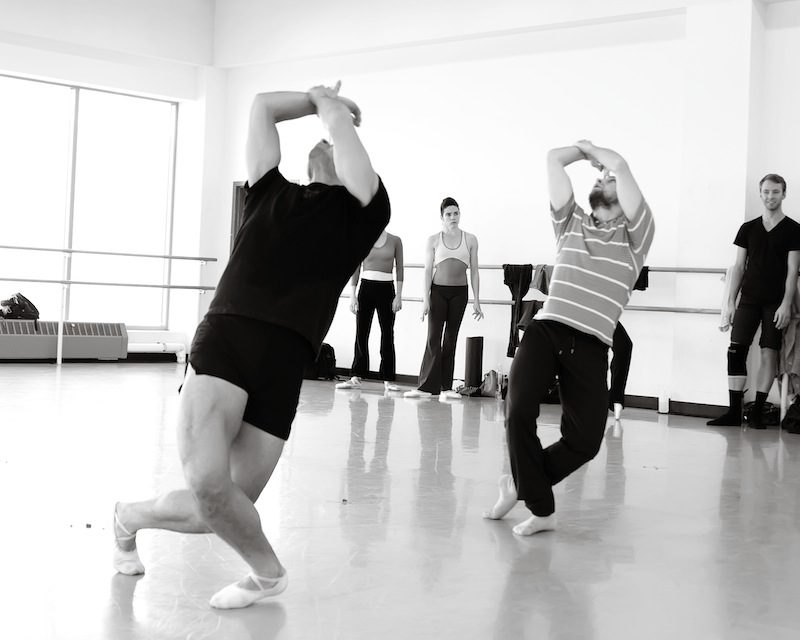 Jesse Sani and Colby Damon
Talking about his inspiration for the piece, Neenan – also Choreographer in Residence for Pennsylvania Ballet – cited the diverse heritage at Jackson Public School which is known to have a strong music department and creative sensibility. For instance, the children were asked to play music from their heritage, some of which is reflected in Maggio's composition, including the music for the final movement which evokes a student's Nepalese roots.
Founded in 2005 by Matthew Neenan and Christine Cox, BalletX is a Philadelphia-based contemporary ballet company and "the Company in Residence" at the Wilma Theater located on Philadelphia's Avenue of the Arts. In addition to their fall and spring runs, they are one of the few companies to produce summer shows and to tour in late spring. Known for their focus on world premieres, BalletX has worked with such choreographers as Zane Booker, Jorma Elo, Annabelle Lopez Ochoa, Edwaard Liang and Helen Pickett, just to name a few.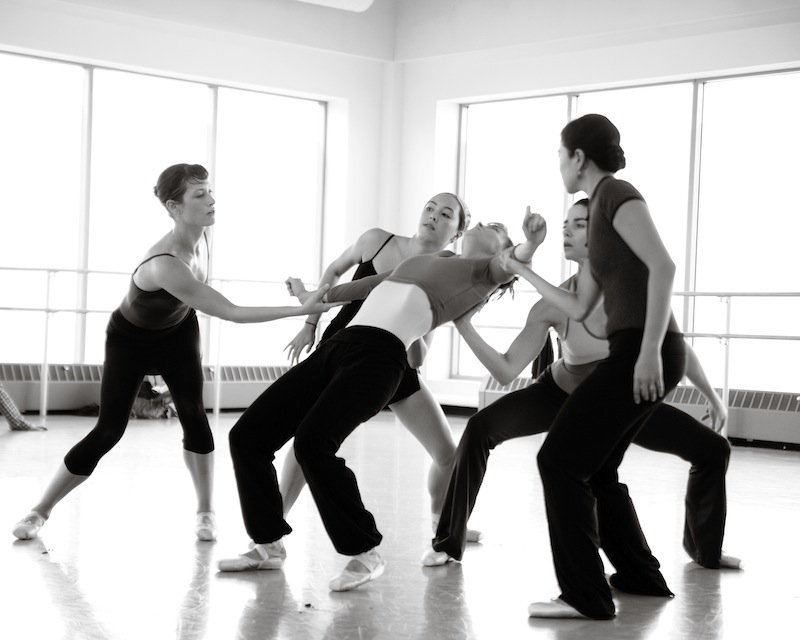 Jaime Lennon, Allison Walsh, Tara Keating, Anitra Keegan and Laura Otto
More images here (Click on thumbnails to enlarge & see as slideshow):
[nggallery id=37]
All photos by Brian Mengini ©
For more information on Ballet X:
---
About the Author:
Photographer Brian Mengini resides in suburban Philadelphia and keeps a studio in Phoenixville, Pennsylvania.  Brian's unending passion for ballet came in the summer of 2007, when the Mann Center asked him to come in and shoot the Royal Ballet's final performance of Swan Lake.  

Since then, his images have appeared in a variety of exhibits and publications including Pointe Magazine and Dance Magazine. 

In June of 2010, Brian started Barre Boys, a website dedicated to the male in ballet with a goal of squashing stereotypes and inspiring more males to pursue ballet. Together with his wife, he has launched Hope Dances, a nonprofit dance outreach program for children with special needs.
See also: