We've written before about the key role stage design and costumes play in giving dance works an extra dimension. Costumes help set the tone, create a mood and build characters. From the iconic tutus that emerged from Imperial Russia to colorful modern designs (we particularly love the funky unitards in MacMillan's Elite Syncopations) or minimalist looks, they provide dance works with a clear visual identity.
Last week we did something we have always wanted to do since starting this blog: we dropped by the Royal Opera House's costume department to take some pictures. With Alice's Adventures in Wonderland set to return to the stage in two weeks, costumes are back from Toronto (the ballet is a co-production with the National Ballet of Canada) and they are getting some TLC ahead of their second outing here in London.
---
Costume Supervisor James Kelly, who has been with the company for 16 years, walked us through the creations of Tony Award-winning designer Bob Crowley for Christopher Wheeldon's ballet, giving us great insight into the costume department's role in producing and caring for these garments: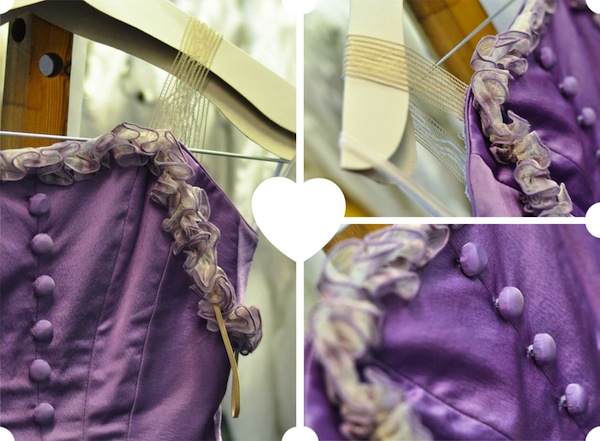 The costumes arrived from Canada around December last year. The department's job involves a lot of maintenance: airing, dry cleaning, washing, adapting to new casts, sourcing fabrics for new pieces, getting them dyed or printed as needed. Here is the lavender-coloured costume Alice wears for most of the ballet: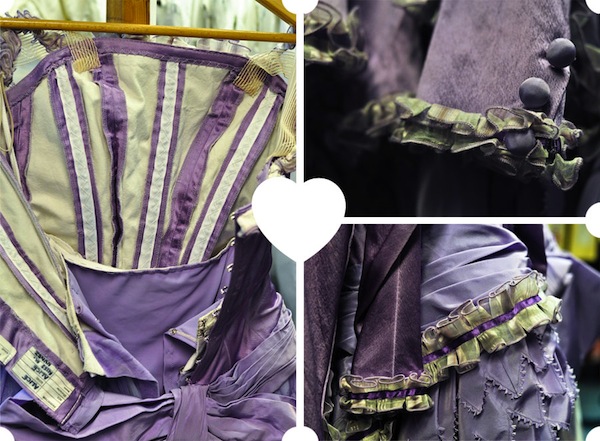 Changes in the production might impact on costumes. Upon receiving the whole set ahead of revival, the costume department must liaise with the production team and find out whether they need to produce any new garments.
For this revival of Alice the corps de ballet's "colour placing" has changed, so the team had to order four new flower costumes "because the colours have to follow a certain order on the stage. If one of the girls danced it last year but she's now in a different place it might mean we need to make a new one" James explains.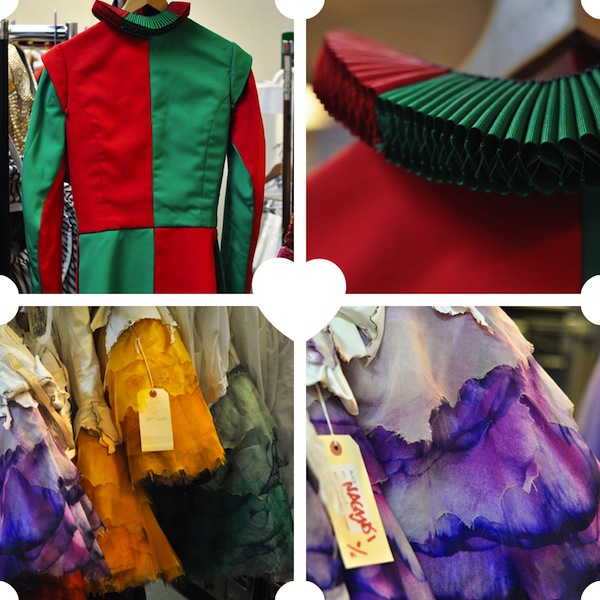 Over the years, fabrics used in dance costuming have changed a lot. According to James "They are now more stretchy, which can be tricky especially in character costumes. Sometimes you need to find a balance with structure, there's a lot of give." Alice's mother's costume (pictured below), which feels much lighter than one would expect in a "bulkier" costume, is a good example: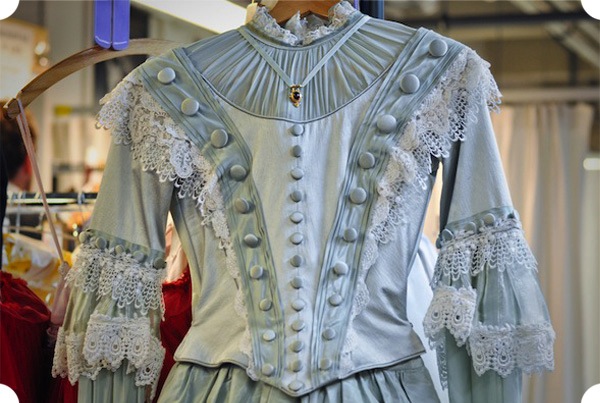 We wonder how long these costumes would take to put on? James tells us the most intricate of the lot is worn by "The Duchess" (not pictured). It takes five minutes to put on and is currently stored in a whole rail of its own.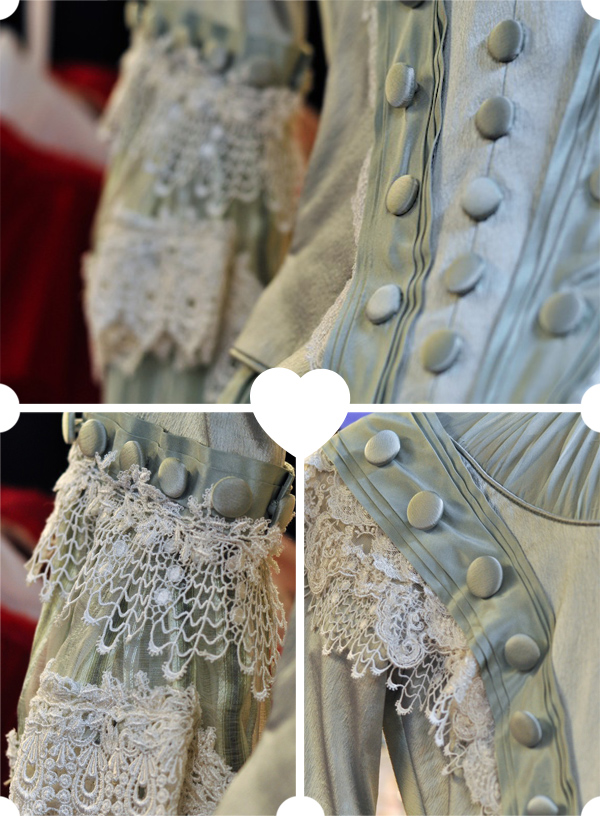 Speaking of storage, James explains that after each production, costumes go back to a huge aircraft hangarlike facility in Wales, where all the costumes for ballet and opera are kept "so that what we have in the building is either for current productions or those that are coming up soon."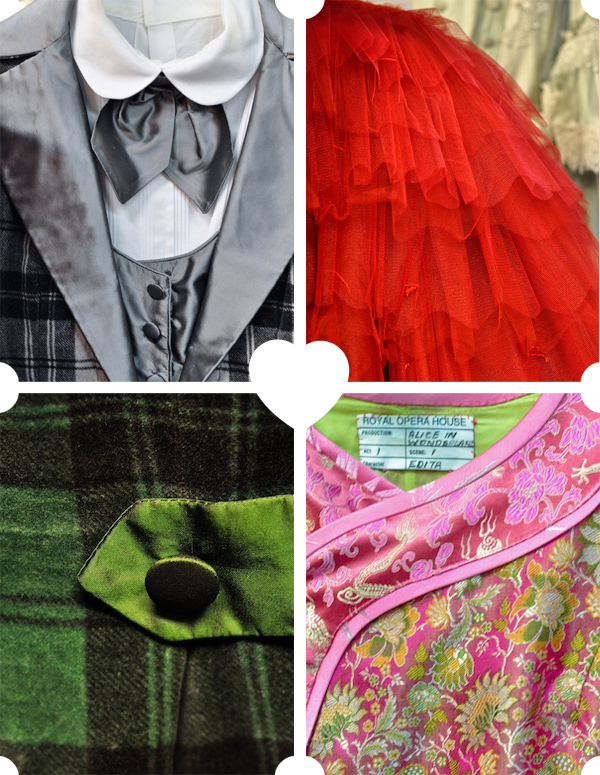 The Royal Opera House has a production wardrobe but most pieces are made outside. Because of the sheer volume of what is needed for each production, it would be impossible to make everything in house.
Typically principal dancer costumes are made in house, but corps de ballet and character pieces are made outside by a team of freelance costume makers who also work with other companies. The ROH outsources to different teams depending on costume specifications: some costume makers specialize in romantic, floaty garments, while others deal exclusively with tutus.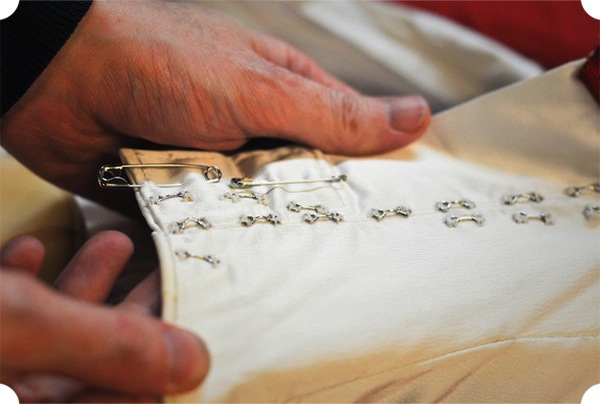 James says "We try to make the costumes so that they are adaptable to be shared. Due to its nature of being a co-production, some of the Alice pieces have to be let out and then taken in again, or adjusted with two or three rows of bars running down the back… "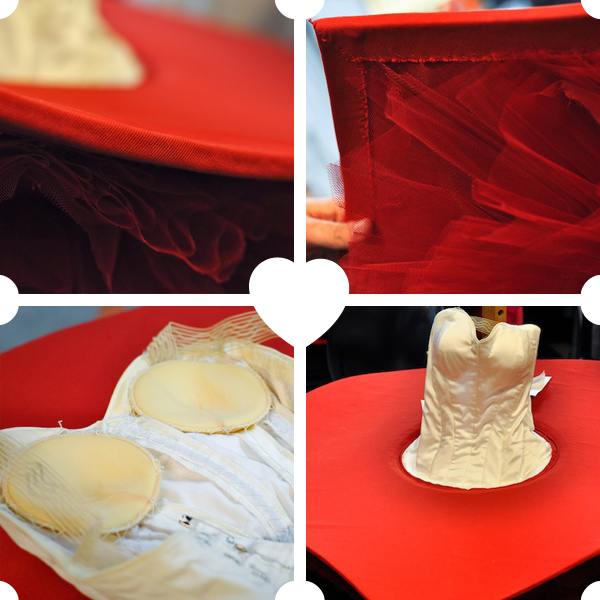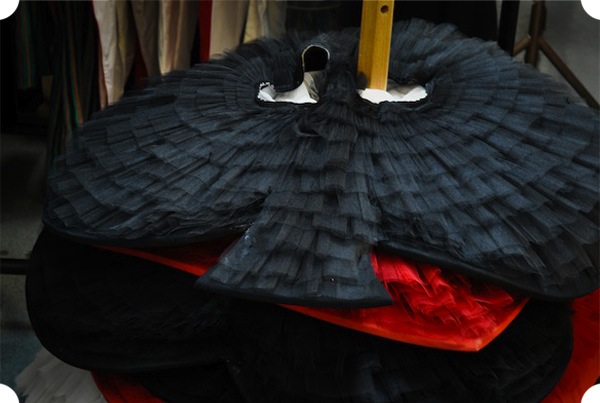 We're curious about the trickiest ballets to cater for and we ask James whether The Sleeping Beauty is the hardest: "that's a big production, but then again you have sets of things: the garland dancers, the nymphs, the fairies, cavaliers…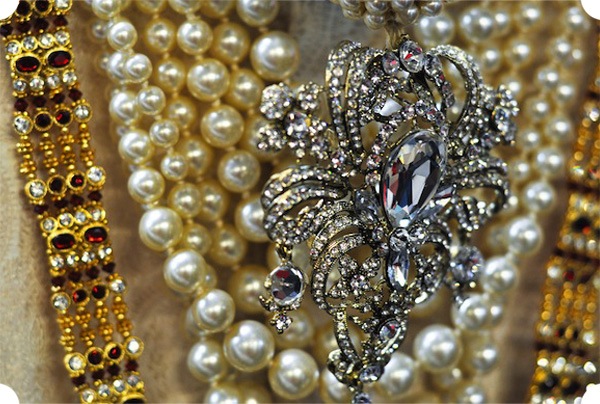 …whereas in something like Mayerling, everybody is an individual character so every costume is different and then for the girls there are tiaras, necklaces, earrings, gloves, fans, every single accessory you can think of. Something like that is definitely more work for us."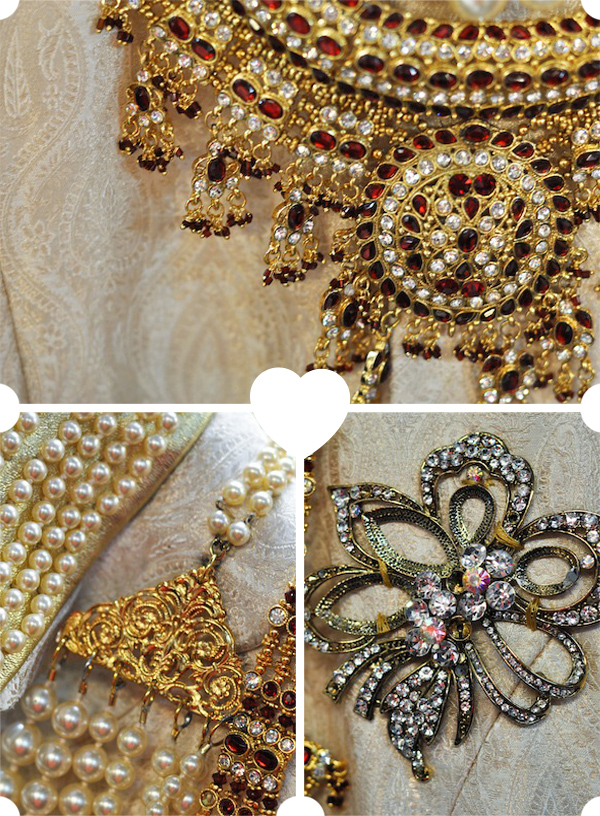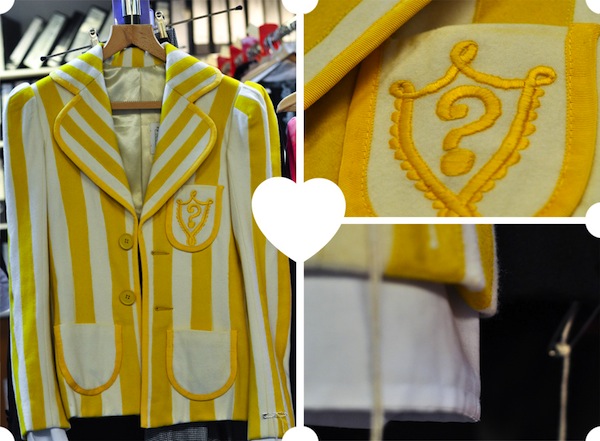 Typically, ballet costumes last about 20 years, with the oldest set coming from La Fille Mal Gardée (some of the character costumes are about 52 years old and still in use) and Marguerite and Armand, where some of the gentlemen costumes date back to the 1963 premiere.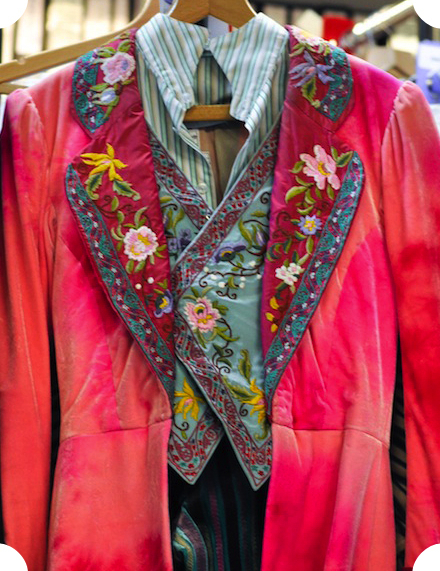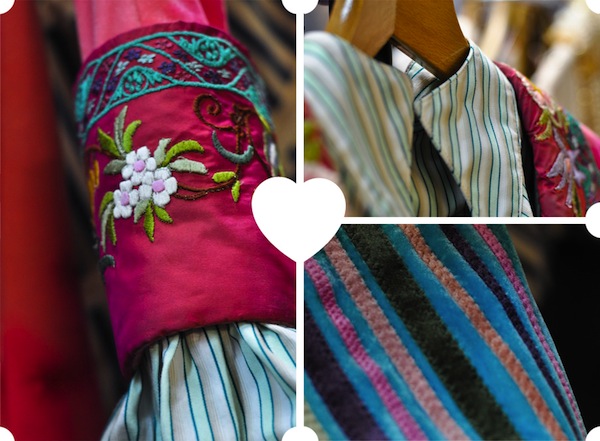 Some of Crowley's costumes are full of details, like the exquisite embroidery in the Mad Hatter's waistcoat. If you're sitting up in the gods, be sure to focus your binoculars on this one: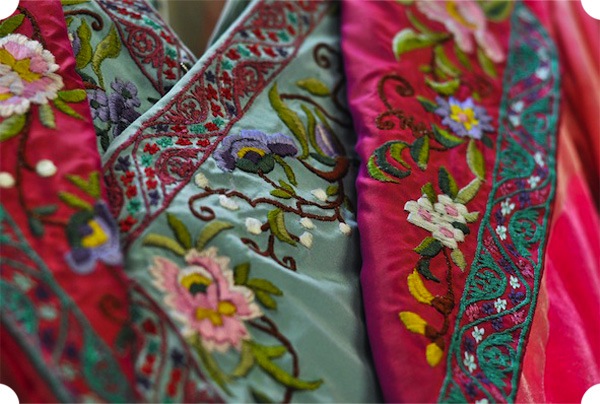 The notion of the dance costume as a "true work of art" goes back to the times of Léon Bakst, but past and present legends like Jürgen Rose, Barbara Karinska, Nicholas Georgiadis, Santo Loquasto, Peter Farmer, John MacFarlane, Jérôme Kaplan and, as seen here, Bob Crowley, demonstrate that much of the emotion in dance continues to come from costumes and their own moods and rhythms.
---
Alice's Adventures in Wonderland returns to the Royal Opera House from 17 March to 13 April 2012. The production is also available from Opus Arte on DVD and Blu-ray:
The Royal Opera House and Opus Arte are giving away one DVD and one Blu-ray of Wheeldon's Alice's Adventures in Wonderland. The two sets have been autographed by Royal Ballet Principals Lauren Cuthbertson (Alice), Steven McRae (the Mad Hatter), Zenaida Yanowsky (the Queen of Hearts) and Edward Watson (the White Rabbit)
To enter leave a comment or email us ( theballetbag [at] gmail.com ) by 22 March 2012:
Who is your favorite character in Wheeldon's ballet Alice's Adventures in Wonderland and why?

Don't forget to tell us if you prefer the DVD or Blu-ray format. Entries from all over the globe are welcome.

---
9/04/2012 – Promo results:
Thanks to everyone who participated in the Alice DVD promo. As usual it was tough for us to pick only two answers (once again, Randomizer to the rescue!) from all the wonderful comments and emails you sent.
We are pleased to announce the two winning entries:
The Blu-ray goes to Cassie Powers who emailed all the way from Seattle:
Never having seen Alice's Adventures in Wonderland, I live in Seattle where it has not been mounted, I can only base my response on what I've seen from promo featurettes online. Lauren Cuthbertson is just enchanting, but I can't say at the moment that Alice is my favorite character. Based on the book, and purely for the WOW factor and technical reasons I've seen, I'd say the Cheshire Cat. Love that character in the book, and what I've seen in behind the scenes at how he is created and performed, I'm just amazed. It certainly creates major magic onstage… I would love an opportunity to see a full performance of this wonderful ballet… if I were not to win a copy, I'll probably buy a copy, but winning one would be nice…
… and the DVD goes to Eeva who commented as follows:
My favorite has to be Queen of Hearts, mostly because of Zenaida Yanowsky's aMaZiNg role work / interpretation! The character is so versatile, thus challenging for the dancer to keep it interesting (not just concentrate on the evil side, but also the funny stuff). (Plus: I love the red tutu!)
Do stay tuned for more DVD promotions in 2012!