Heads up girls AND boys!
Yumiko is celebrating its 10-Year Anniversary this month and have recently unveiled a shiny new website where any leotard can be fully customised: from colour and fabric type, to lining and sleeve options.
We're whooping it up and teaming up with the company to give away two pairs of the latest female and male models, the Nadja and the Daniil (as featured below), which are currently sold exclusively at Yumiko Boutiques.
This is our fifth Yumi promotion and the biggest one yet!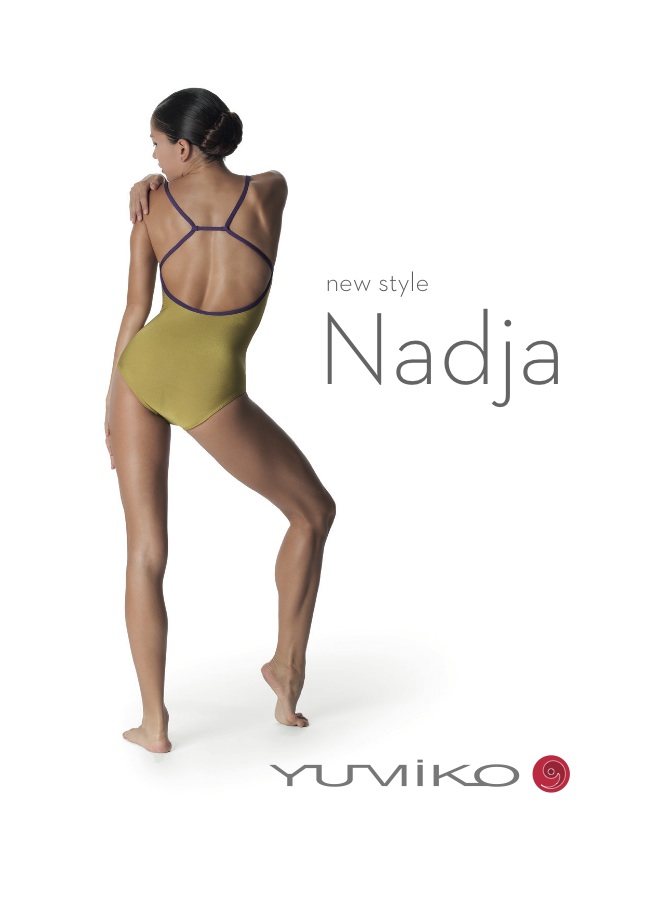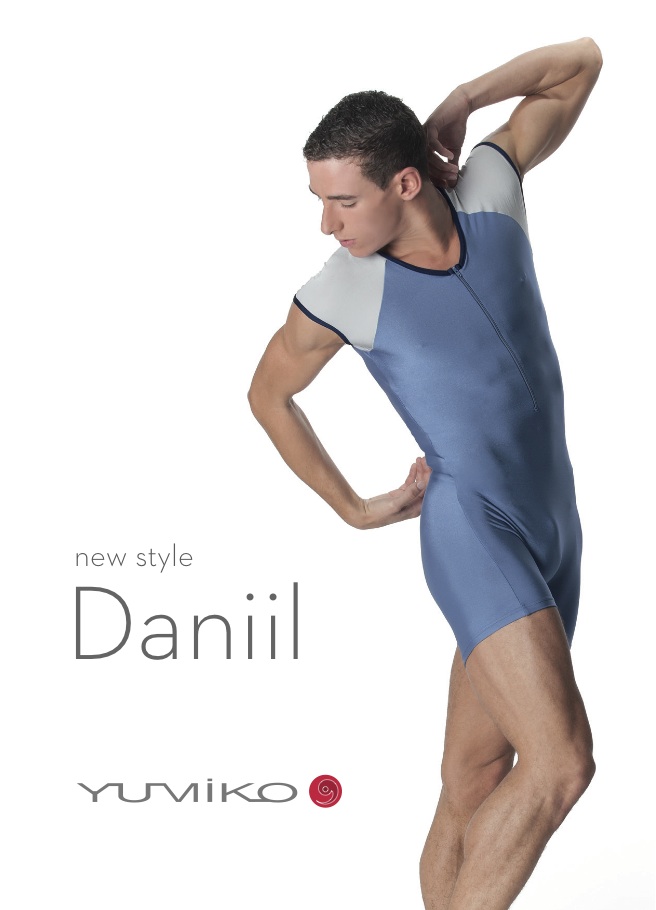 Lucky winners (two for the Nadja and two for the Daniil) will receive made to order pieces in the size they wear.
To enter, all you have to do is:
Tell us about your dream Yumi
Use the comment form below or email us ( theballetbag [at] gmail.com ) by 16 May. For inspiration and ideas on models and colours, visit the Yumiko website.
Entries from all over the globe are welcome. Be creative & good luck!
---
15/06/12 – Update: Promo results
Thanks to everyone who participated in the Nadja/Daniil promo. It was super hard for us to pick only four answers from an overwhelming amount of fab entries about your dream Yumis.
After much deliberation, we are pleased to announce the winning emails/comments:
Girls
Madeline who emailed us this lovely poem (Yes a Yumi poem!):
My Dream Yumi

Her Dream Yumi,
Is original and fun,
A Lemon Lena,
As bright as the Sun.

Her Dream Yumi,
Is modern and new,
A Folk and Plum Marieke,
Matching her tutu.

Her Dream Yumi,
Is colorful and loud,
A Zucca and Juicy Kiki,
Standing out in the crowd.

Her Dream Yumi
Is timeless and sweet,
A Rose and Charm Sofiane,
Delicate and elite.

Her Dream Yumi,
Is powerful and fierce,
An India and Planet Elise,
For a girl who has no fear.

My Dream Yumi,
Is mine and mine alone,
A Dew and Turchese Velvet Wendy,
One of a kind and existing on its own.
and Alyssa, who commented as follows:
I've quite literally had dreams about this leo: Sofiane, 3/4 sleeves, white velvet body with dark red velvet trim. You know you spend too much time on the Yumiko website when it starts to appear in your dreams (and you recognize the name of the leo)!
Boys
this comment from Will:
My dream Yumi would be the Cedric in a large size in clay colored nylon. I would actually like a really rich forest green color available. But anyway, I would wear them long for ballet in the morning, knee-length for yoga in the afternoon, and if I can manage, roll them up to mid thigh for pole dancing at night.
Although I guess in a realistic world I would be changing my clothes more often on days when I do lots of classes. Yay Yumis and versatility!
and the below entry from Oliver Swan-Jackson:
My dream Yumi would have to be the Tibo style, in my favourite colours: Black with Red trim or Red with Black trim. would be perfect for auditions! Loving the look of the new Daniil as well though!
Congratulations guys! Your Nadjas & Daniils will be on their way soon.
Do stay tuned for more Yumiko promotions in 2012!