As ballet companies around the world kick off their new seasons (over here The Royal Ballet is ready to go, with their revival of Swan Lake), the wonderfully creative Yumiko Takeshima -Â whose chic leotards can be easily spotted in the studio at ballet companies everywhere – has been busy designing a brand new Yumi.
We're teaming up again with Yumiko, to give away 2 pairs of this latest female model, the Tiffany, which has just been unveiled at the company's boutiques: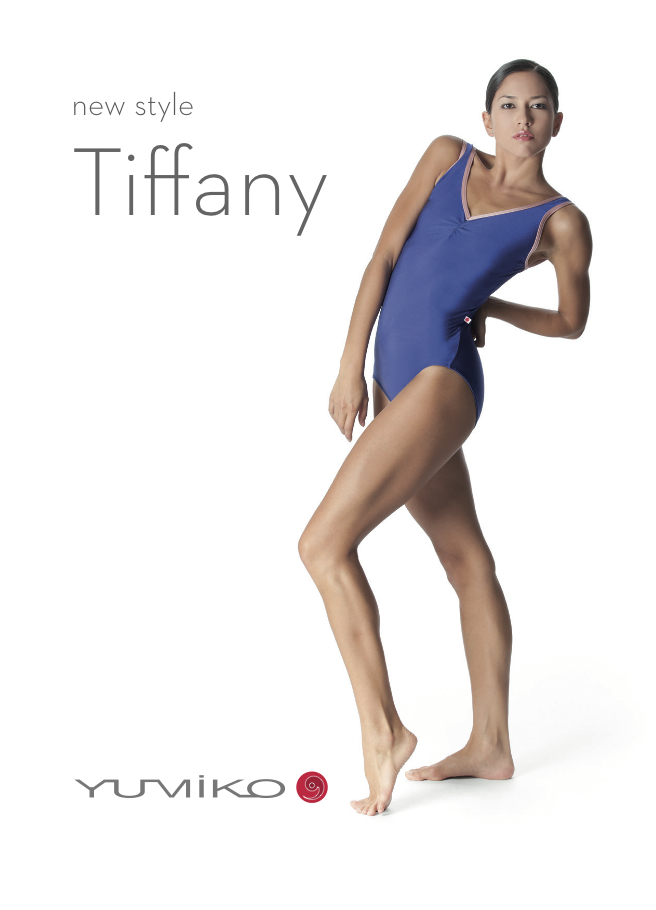 Lucky winners will receive made to order pieces in the size they wear.
To enter, all you have to do is tell us:
What are you most looking forward to watching in the autumn dance season and why? (you can talk about any ballet, from any company, live, cinema relay or even a DVD release)
Use the comment form below or email us ( theballetbag [at] gmail.com ) by 24 October.
Entries from all over the globe are welcome. Be creative & good luck!
---
Update: 30 November 2012 – Promo winners are:
Jelena Marohnic, who emailed us:
I have already bought my ticket for the 23rd October live cinema relay of Royal Ballet's Swan Lake and will watch it here in Zagreb, Croatia.

It will be my first cinema relay and my first ballet by Royal Ballet. This live cinema thing is a wonderful idea, almost magical, allowing us to see a show from a land far away. I've been reading reviews and interviews with dancers scheduled for the evening (Zenaida Yanowsky) on the internet and am tickled with excitement. As a ballet newbie, I cannot offer any very profound reason why this show – other than the dear familiar music and the reputation of the company.
Lily Wills, who commented:
I am so ridiculously excited for PNB's season this year. Its their 40th anniversary and Peter Boal really pulled out all the stops. It is pretty much exactly the kind of program I would put together if I were Artistic Director (maybe someday)! I live in Portland, so my friends and I make the 3 hour drive up to Seattle every couple months to go see our (hopefully) future dance company. We already saw Carla Korbes in Cinderella, which was a dream, but I'd say that I'm most excited about the Modern Masterpieces program as well as the Director's Choice. Its so hard to pick! I am so anxious to gobble up all the Balanchine ballets I can, and between these two programs there are 3 – Concerto Barocco (favorite!), Agon, and Diamonds! eeeeeee! Not to mention the huge bonus of a world premiere Wheeldon and Tharp's In the Upper Room. I have a feeling I'm going to weep openly at the raw beauty.
Congratulations Jelena & Lily! We'll be in touch by email soon.
If your entry was not picked this time, don't worry. Check back for further Yumiko promotions soon!