In the spotlight, five recent ballet and dance book releases that will make great summer reads or that are perfect for your Amazon wishlists:
Sadler's Wells Dance House by Sarah Crompton
With plenty of photos of some of Sadler's Wells's most successful productions from the last few years (Sylvie Guillem fans are in for a treat), the book charts the transformation of this "once cradle of British ballet" into an international powerhouse of contemporary dance and commemorates Sadler's 15th anniversary. From  the days of the Vic-Wells Ballet and classical dance to hip hop, from popular successes to the more controversial productions, Sarah Crompton brings to life the story of a theatre that has shaped the  course of dance in the 21st century.
Further reading: Sarah talks about her new book in this recent interview at Dance Tabs.
---
Nijinsky: A Life by Lucy Moore
In the first full-length biography of Nijinsky for over 40 years, drawing on his diaries for the first time, historian and writer Lucy Moore introduces this troubled genius and the world around him to a new generation, providing insight into the creative processes and personal relationships of one of the great cultural figures of the 20th century. Moore examines Nijinsky's turbulent relationship with the powerful impresario Sergei Diaghilev, which propelled him to stardom with the Ballets Russes and the subsequent rupture of their professional and personal association, when Nijinsky escaped Diaghilev's control by eloping with a starstruck young follower of the company. Unable to work, Nijinsky's world would fall apart. A real life filled with romance, exoticism, scandal and tragedy.
---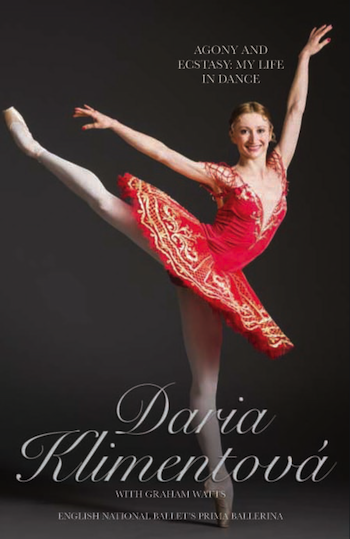 Daria Klimentová – Agony and Ecstasy: My Life In Dance by Daria Klimentová and Graham Watts
A biography of ENB principal Daria Klimentová, whose performances in Swan Lake at the Royal Albert Hall were the subject of a behind-the-scenes BBC Documentary entitled "Agony and Ecstasy". The book charts her early years training as a young member of the Czech Olympic Gymnastics Squad to her current partnership with young ENB principal, Vadim Muntagirov. Daria's book also follows her family life and career as a professional photographer who has exhibited her work widely and includes a foreword by her current boss, Tamara Rojo.
---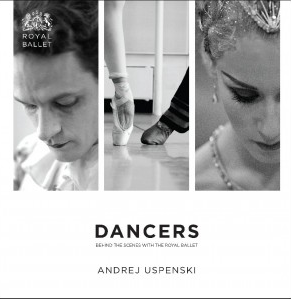 Dancers: Behind the Scenes at the Royal Ballet by Andrej Uspenski
Andrej Uspenski's collection of photographs show the daily life of dancers at the Royal Ballet. Andrej's unique access as a first artist with the company has enabled him to take captivating images from behind the scenes and to sneak a peek at live performance from the wings. All beautifully packaged in hardcover edition.
---
Ballet by Henry Leutwyler 
Henry Leutwyler has been photographing New York City Ballet dancers for the company's latest promotional campaigns. In early 2012 he was granted full access at NYCB and spent a month recording the dancers's day-to-day activities with his 35 mm Leica. With images that look like paintings, the book captures the beauty of the art form, on and off-stage.