A case of incurable Ratmansky Fever means we continue to chase the choreographer's new works around the globe, so make sure to check back in with us next week for our thoughts on his new trilogy set to Shostakovich and premiering during ABT's Met season tonight. We'll be there.
Meanwhile, taking our cue from assorted Wes Anderson art prints that run viral on Pinterest and Tumblr, we were inspired by the no less colourful and creative universe of Alexei Ratmansky to create our own piece of ballet fan art, and pay tribute to what is known on Twitter as #Ratmanskyness.
NB: Click on the squares!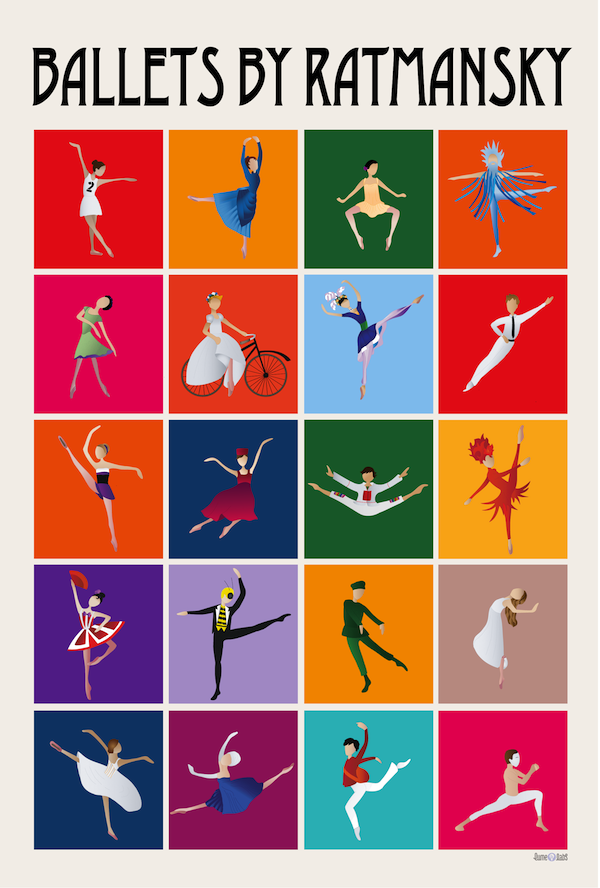 Click below to download a high resolution version of this poster:

---
Further reading: check out our Ratmansky cheat sheet, and our article on Ratmansky's Greatest Hits for the Royal Opera House blog.
Alexei Ratmansky's Shostakovich Trilogy for American Ballet Theatre premieres tonight (Friday 31 May) and continues until Monday 3 June 2013. For tickets and further information, visit the ABT website.