The Imperial Moscow of princes, princesses, magicians and mystics provides the setting for David Nixon's brand new production of Cinderella for Northern Ballet, currently on tour in the UK. We recently had a chance to visit the company's costume department in Leeds, and to chat to Costume Assistant Carley Marsh, as well as company dancer Vicky Sibson, who spoke to us about how Nixon's concept and colour palette of "fire and ice" was brought to life in the production's costumes. 
The costume department started working on Cinderella last summer and the production premiered in December 2013. Fabrics and trimmings are usually sourced by Kim Brassley, Northern Ballet's head of wardrobe. Kim buys from suppliers in London, Manchester and even Germany, with plenty of input from company AD Nixon himself who is always on the lookout for interesting fabrics for his designs. Carley and Vicky explain that as a choreographer, Nixon is great at spotting fabrics that will suit certain ballet steps and movement, like turning for instance.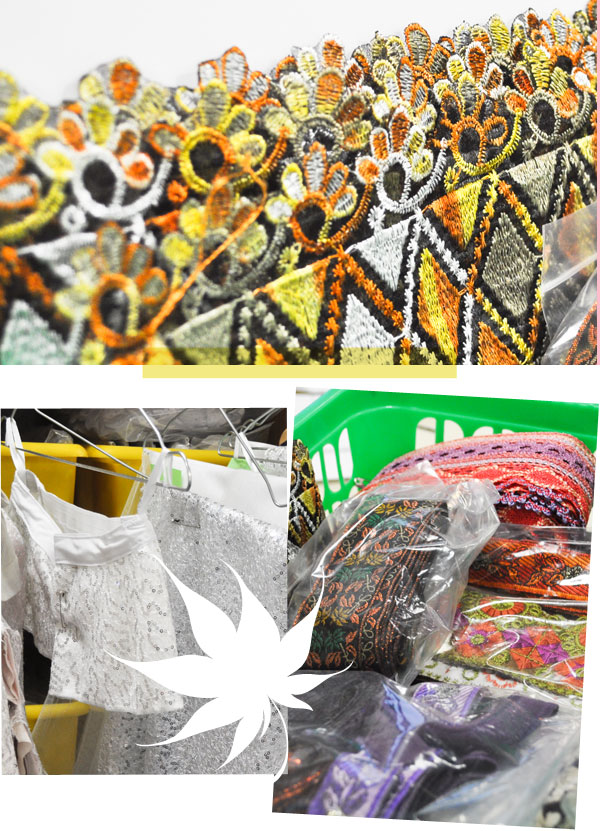 Unlike many ballet companies, here everything is done in-house: from tacking and corseting, to final adjustments. Some of the costumes are very detailed and flat-tacking alone can take days. Cinderella's ball costume (pictured below) has many layers of different materials and fabrics, some of which were still to be sewn (see picture above). Four of these costumes were made, one for each dancer cast as Cinderella.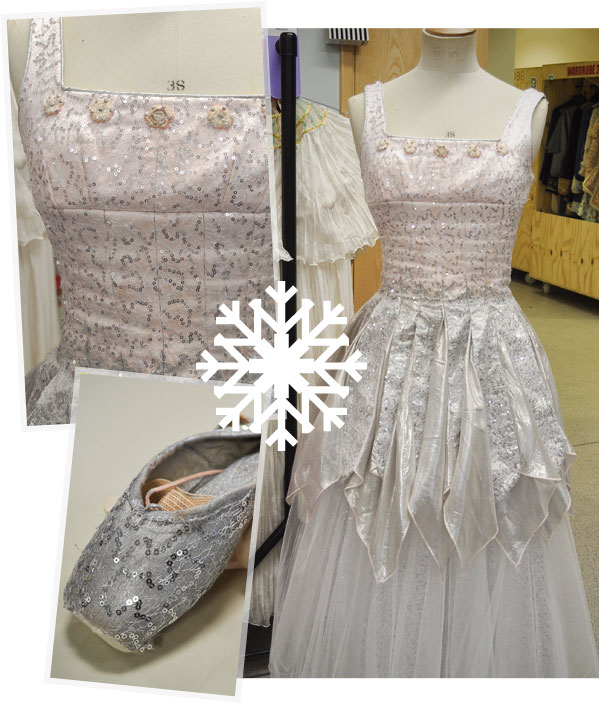 Nixon's production features a Crystal Lake where couples go ice skating. Carley tells us that at least 5 meters of fabric are used for each skater's set. On average, it takes 3 hours to get through half a skirt and there are about 40 skirts in the production.
Vicky, who has been dancing with the company for 10 years, is currently moonlighting as costume assistant while on maternity leave. She tells us: "from a dancer's perspective, it's incredible to be coming in and realising it takes 6 hours to finish one jacket. It's great to understand how things are fastened and fitted so that people can dance in them, and to learn about the materials and style."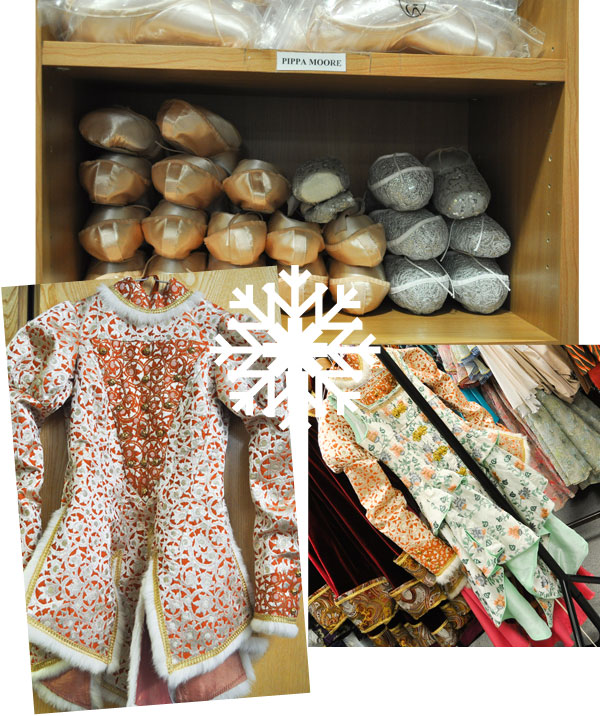 Some of the costumes are incredibly detailed from up close, with many different panels: more than 14 in some cases. The gilding and gold thread used for some of them can take their toll on the needles, so the costume team have to keep watching out for snags. The same goes for fragile fabrics like velvet.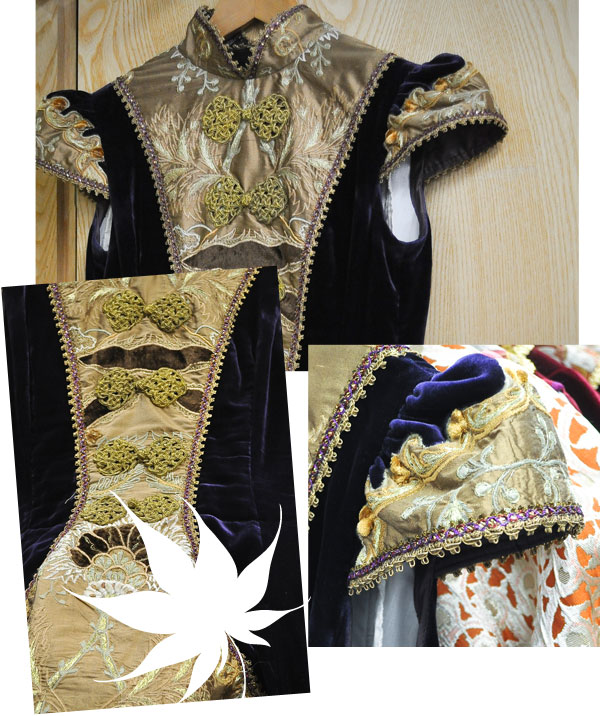 Carley often multitasks, working on up to 3 costumes at the same time: "For variety, otherwise you go a bit crazy. I enjoy what I do and I am always happy to see it all come together on stage. When you see the Cinderella ball for the first time you get that feeling of 'Wow! That was definitely worth all the hours we put in!'", she adds.
When asked about which costumes are most challenging to dance in, Vicky confesses: "My body does not seem to like hoops or drapes. Once during The Three Musketeers my knee got caught in a hooped skirt layer as I was doing a sequence of pas de chats. And in the badminton scene in Wuthering Heights, my leg accidentally hooked into a drape as I was doing a passé and I went completely smack down onto the floor!"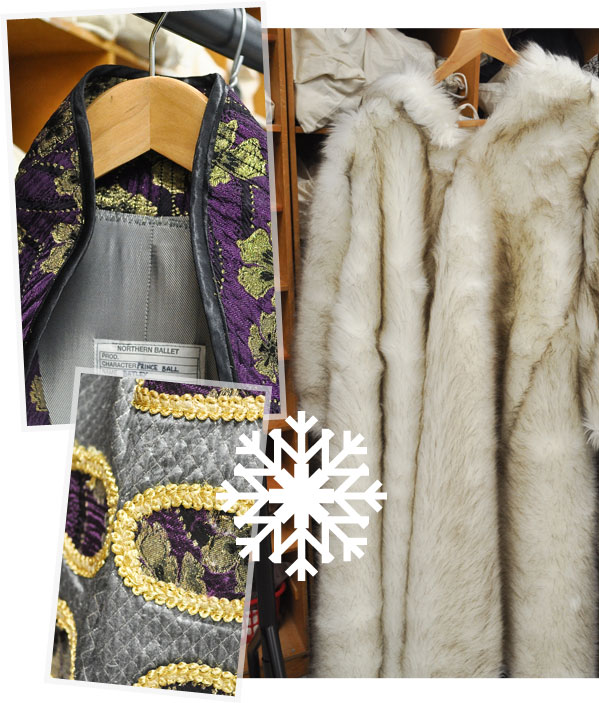 What about the prize for most challenging costume to dance in? For Vicky, the honour goes to the crinolined costume for Seara, Queen of the Blue Planet, from Nixon's space-tastic adaptation of The Sleeping Beauty. We leave you with a picture of the culprit: