Growing up in Sydney Australia, I was very fortunate to have incredible teachers who inspired me to dream BIG! However, I did not have any contact with professional dancers, as my schools were not attached to any companies, nor did I go to the theatre to watch performances.
Over the last few years, I have been lucky enough to teach and coach many in the next generation of dancers across the world. It was through these experiences that I was made aware of a major lack in a connection between professional dancers and aspiring students. I therefore embarked on these #McRaeDanceTips, in order to try and answer some of the many letters, emails and social media questions I have received from students, and in an effort to try to create a link between what we as professionals do, and what the students are working towards!
Steven McRae
NB: Click on the squares to read each dance tip!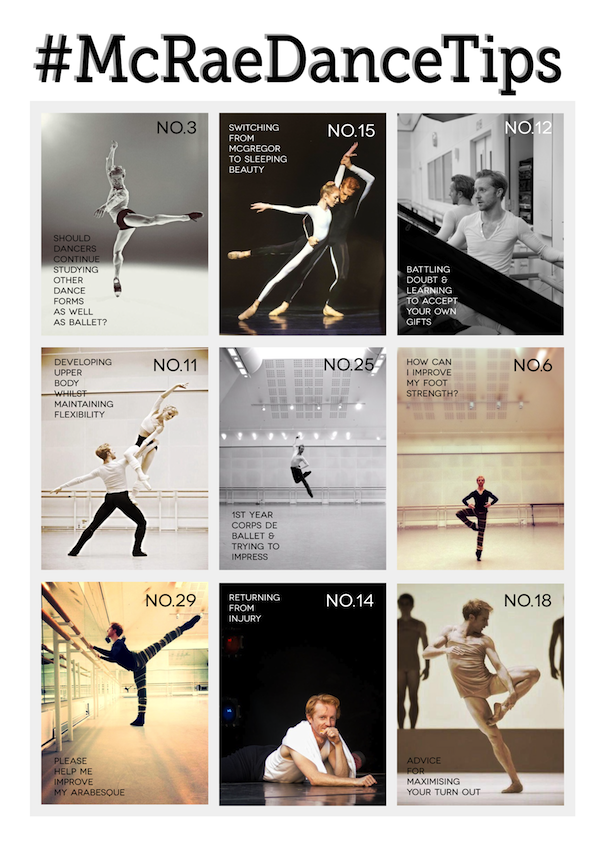 Photo Credits:
© Rick Guest, © Johan Persson, © Andrej Uspenski, © Graham Spicer, and © Steven McRae
Stay in touch with Steven McRae: