Ballet fans unite! This Wednesday sees the first ever World Ballet Day, a cross collaboration between five of the biggest ballet companies in the world: The Australian Ballet, the Bolshoi, the Royal Ballet, National Ballet of Canada, and San Francisco Ballet. On the menu, daily classes and snippets of ballet rehearsals, spanning the different repertories danced by these companies.
Our personal highlight? To celebrate 40 years of Manon, audiences will be able to follow two rehearsal sessions for Kenneth MacMillan's masterpiece. At the Royal Ballet, with Marianela Nuñez and Federico Bonelli, and at NBC, where Anthony Dowell – the original Des Grieux – will be rehearsing Principal Dancers Guillaume Côté, Greta Hodgkinson, Evan McKie and Sonia Rodriguez.
Over here, we're also celebrating Manon's anniversary with a new edition of our fan art GIF posters, having dropped by the ROH earlier this month together with Alice Pennefather, to catch principals Lauren Cuthbertson and Vadim Muntagirov. We decided to take a cue from French Romanticism for this one. Let us know your thoughts!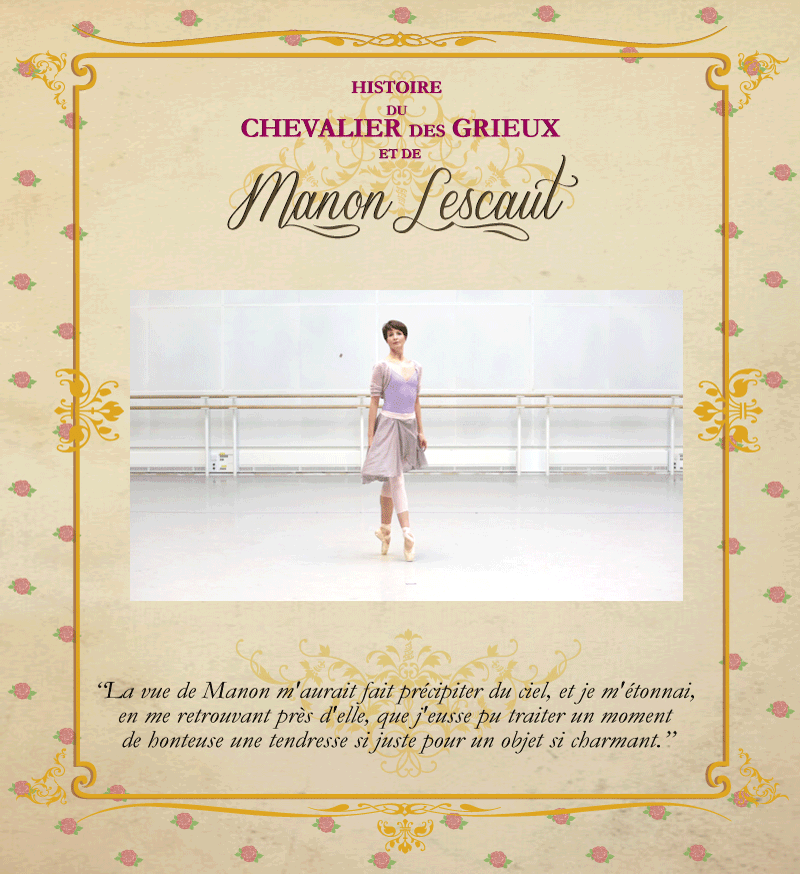 Lauren demonstrates Manon's coquettish signature walk en pointe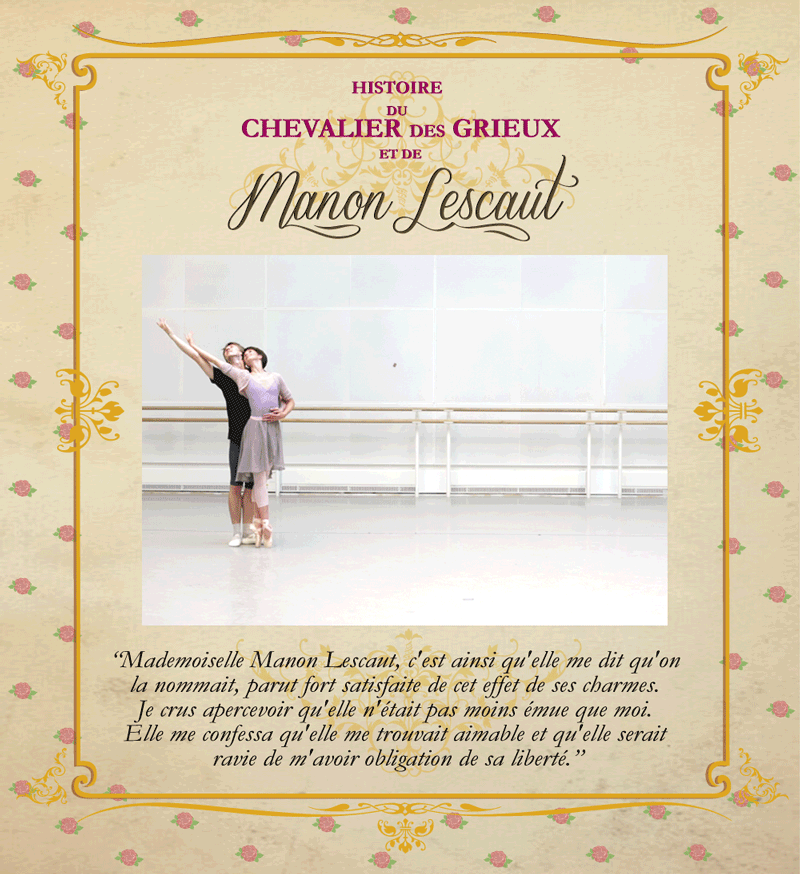 Pleased to meet you: a snippet of Manon and Des Grieux's very first pas de deux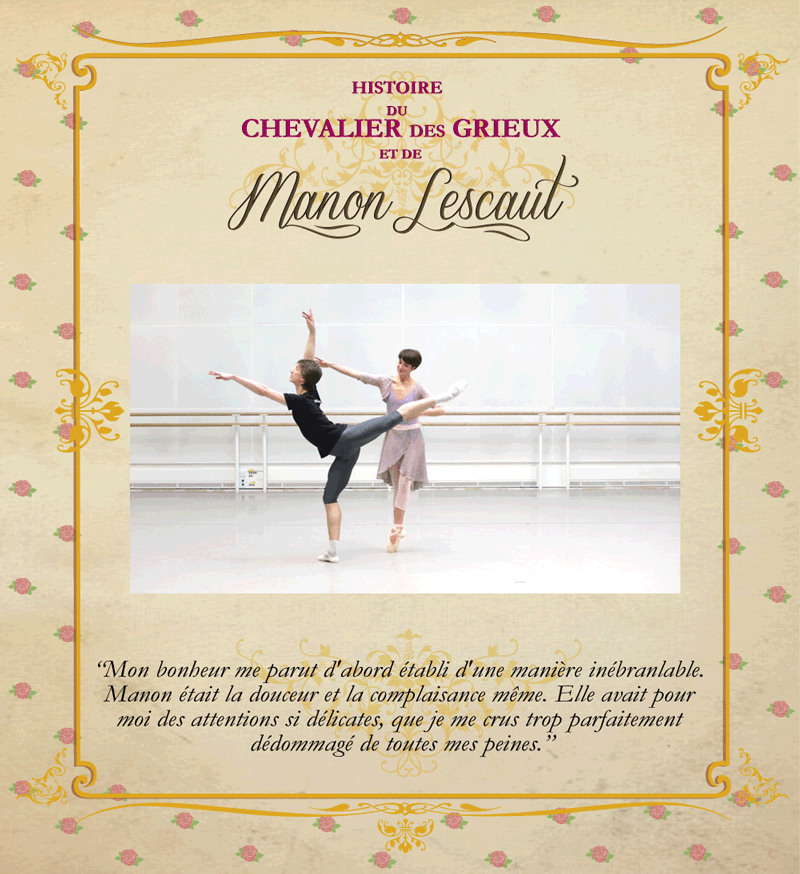 Vadim shows off his beautiful line as Des Grieux in a scene from the "bedroom" pas de deux.
Plus, Lauren and Vadim show us some of MacMillan's most iconic poses below:
Photos & Video: © Alice Pennefather, courtesy of ROH.
Kenneth MacMillan's Manon is on at the Royal Opera House until 1 November, 2014. To book tickets, visit the ROH Website.
For more information about World Ballet Day, visit London Dance.