Need a helping hand deciding what to get your balletomane friends or family members this festive season? Here we highlight five recent releases that will make great ballet Christmas gifts (do feel free to add more ideas in the comment form!):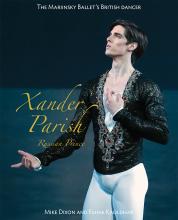 Xander Parish – Russian Prince
Mike Dixon charts Xander's inspirational story, from corps de ballet at the Royal Ballet to Mariinsky danseur with an ever-increasing repertory that includes such leading roles as Siegfried, Albrecht, Apollo, and Romeo. The book is illustrated with stunning photos of Xander in these and other important roles, as taken by Dance Europe's Emma Kauldhar.
Available from the Dance Europe Shop.
---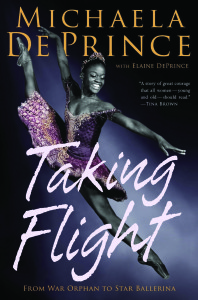 Michaela De Prince: Taking Flight
Another incredibly inspirational and moving story, fans of the documentary First Position will love to track down the progress of this favorite dancer, now at the Dutch National Ballet junior company. More details available from the publishers, Random House.
Read the book, wear the t-shirt: we're definitely putting in an order for this very cool Michaela tee from DNB.
---
Mariinsky R&J
Simply epic! After a great line-up for its Jewels DVD, the Mariinsky have managed to field an even more impressive cast for Romeo & Juliet. Vladimir Shklyarov and Diana Vishneva tackle Lavrovsky's classic with MacMillanesque passion. Alexander Sergeyev and Yuri Smekalov shine as Mercutio and Paris. A DVD that should be in every ballet lover's collection. Track it down on Amazon.
---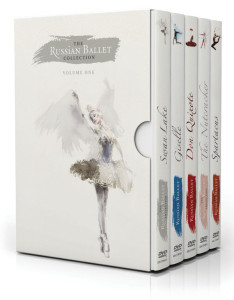 The Russian Ballet Collection
This beautifully packaged collection features five historically important Bolshoi Ballet recordings, showcasing such ballet legends as: Maya Plisetskaya (Odette/Odile in Swan Lake), Vladimir Vasiliev (Spartacus), Ekaterina Maximova (Masha in The Nutcracker), plus Nina Ananiashvili in one of her signature roles, Giselle. More details from Russian Ballet Collection's Website.
---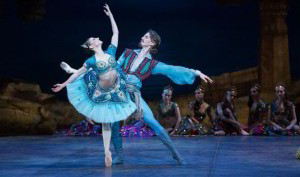 ENB's Le Corsaire
We've already covered the reasons why this production should be seen, and this particular cast is awesome: Vadim Muntagirov, Alina Cojocaru and Junor Souza. Currently available to rent or download, with a Blu-Ray also in the making. Watch on demand or download at Digital Theatre.com
---