We might be a bit late, but we are here to give you a helping hand in deciding what to get your balletomane friends or family members this festive season. Here we highlight five recent releases that will make great ballet Christmas gifts (feel free to add more in the comment form!):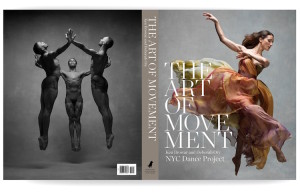 The Art of Movement
This one is no big secret as the NYC Dance Project's excellent Instagram account has long featured amongst our favorites. Great images + some of the ballet world's most recognizable faces = what's not to like?
Available from NYC Dance Project's Official website or from Amazon.
---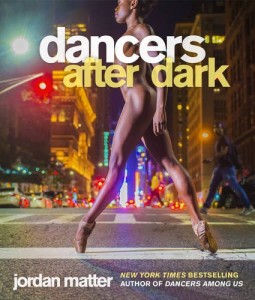 Dancers After Dark
First, a confession: we were a bit hesitant with this one. As much as we admire Jordan Matter's work, we didn't know how the "nude dancers" concept would translate into book, and we are not so keen on the "balletxploitation" angle that so many similar projects have taken. However, this book is magical and unique: Jordan takes incredible risks which pay off in stunning images that promote inclusion in dance. Plus, it's got Michaela on the cover!
Available from the Dancers After Dark Official Website or from Amazon.
---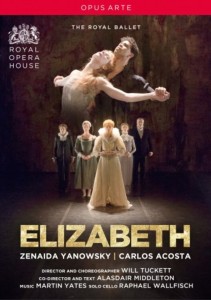 Elizabeth DVD
This stunning production by Will Tuckett had a sold-out run in the intimate space of the Linbury Studio Theatre, and is now available on DVD. Featuring Zenaida Yanowsky and Carlos Acosta, we highly recommend it for fans of dance crossed over with theatre, and of course for those who love all things "Elizabethan".
Available from Amazon.
---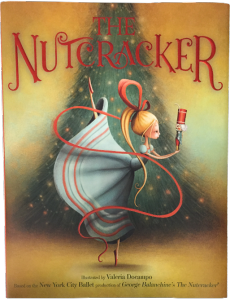 NYCB Nutcracker Book
For the little ones. This is a version of the Nutcracker tale based on George Balanchine's quintessential production. With a storyline that follows Mr. B's famous choreography, it features beautiful illustrations by Valeria Docampo, who was inspired by the backdrops and your favorite moments from the actual production.
Available from Amazon.
---
Nutcracker Enamel Pins
Yes, it's a shameless plug, but our Nutcracker-inspired collection of candy-coloured enamel pins (#pingame is the Instagram trend of the moment!) really is a fab Xmas stocking filler. Delicate and perfect for displaying your love of ballet in all clothing and accessories, you can choose from Nutcracker dolls, sugar plum tutus, mouse kings and snowflakes.
Collect them all at shop.theballetbag.com.