We have just finished counting the votes to our Ballet Bracket Round 2, including those on Twitter, Facebook and Instagram, and we're ready for the epic battle in the final round, phew!
Before we proceed, some notes on the previous round:
1) ENB love: both Tamara Rojo and Alina Cojocaru are in the finals, how cool is that?
2) Brexit vote: the Odette race was super tight, with Rojo leading by one vote, gulp!
3) Kitri Landslide: remember how tough the Kitri bracket was in Round 1? Well in this round, Osipova smashed the category, although Masha Alexandrova continued to get nominations too. Next time Masha will compete in the Kitri bracket, we promise.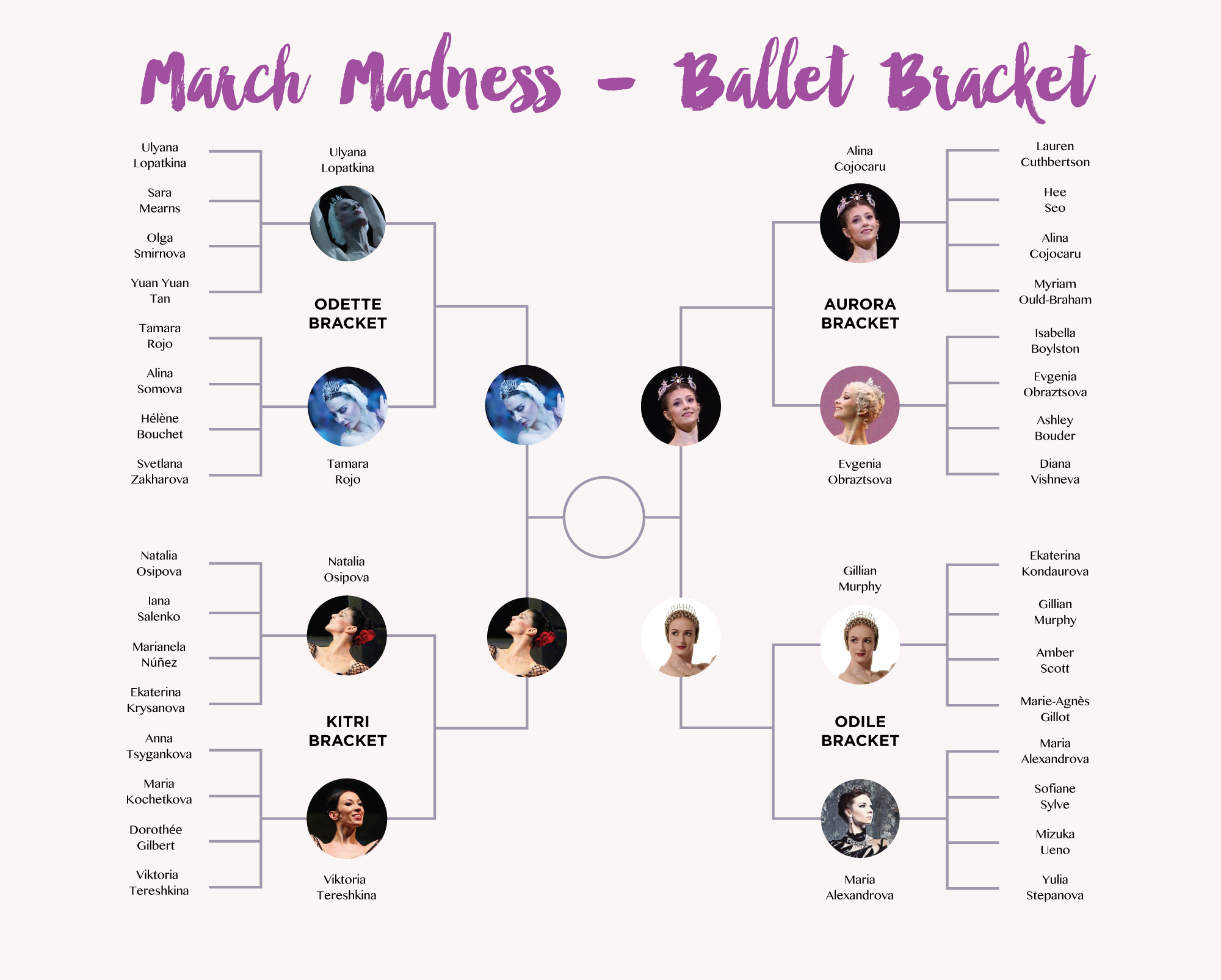 How to play:
Tamara Rojo as Odette or Natalia Osipova as Kitri? Alina Cojocaru as Aurora or Gillian Murphy as Odile? Which two ballerinas are your favorites from each of the four finalists? OR if you love them all equally and you're faced with an impossible choice, which roles do you prefer? Let us know in the comments below, or via any of our social media channels.
Do share this post with your friends, ask them to vote too.
Thank you all for participating, and feel free to leave us suggestions for our next bracket!
UPDATE – May 2017
We FINALLY have the results of our March Madness Ballet Bracket, but you guys might have already guessed based on the votes below and on Instagram. Thanks to all who participated, sending suggestions of future brackets and voting for your faves. The winners of the bracket are:
Natalia Osipova and Alina Cojocaru. Which means that Kitri and Aurora have trumped Odette and Odile this time around, olé!