As the new ballet season kicks into gear, we share our current favorite dance documentaries and movies, all coming soon to a screen near you, or available on iTunes:
1) Restless Creature
This no-holds-barred documentary follows ballerina Wendy Whelan, her recovery from injury, retirement from New York City Ballet and new paths in contemporary dance. Restless Creature gets its UK premiere this month (it's already out on iTunes in the US) and it's an absolute must. A dancer of "unique proportions and musicality", as choreographer Alexei Ratmansky describes her to the camera, and "one of the great originators of new roles in ballet", Wendy invites us along on a very personal and difficult journey, from the operating theatre, through injury rehabilitation, and back to the dance theatre. Gripping stuff.
2)Â Principal Dancer (Primeiro Bailarino)
Speaking of versatile artists, Thiago Soares has also been taking steps into contemporary dance, as per his latest collaborations with Brazilian choreographer Deborah Colker and with Arthur Pita. In this documentary produced by HBO Latin America (it looks like it's being released in Brazil first) and directed by Felipe Braga, Thiago guides us through the backstage and corridors of the ballet business. He gives us a very honest and humble account of his career to date, describing how he sees himself within The Royal Ballet and sharing his mission to bring dance to Brazil at a time when the local arts continue to suffer with so many budget cuts. Super inspiring.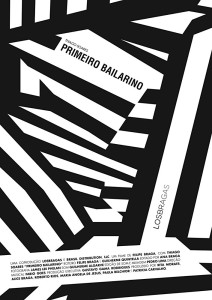 The very talented, longtime TBB collaborator Alice Pennefather has been busy for the last few months launching her own independent film company. Her debut short film feature, Dreams of Giverny, is currently doing the festival rounds and will be screened this October 7th as part of the Experimental Film Block at the "Other Venice Film Festival" in LA. Dreams of Giverny is a poetic, sunny and delicately choreographed journey back in time, with Monet's garden providing the perfect setting for ballerinas Sarah Lamb and Annabel Pickering. Alice truly spoils us with a feast of gorgeous visuals. We are huge fans. EDIT: Dreams of Giverny is also being screened in London (25 October) as part of the London International Short Film Festival.
4) Rebels on Pointe
Also premiering in London this September (November in New York) is Rebels on Pointe, a documentary which traces the origins of the beloved Trocks, a company set up in 1974 by a group of ballet enthusiasts. These guys may focus on the comedy of ballet, but as their fans know, they take classical ballet technique very seriously. The movie is filled with insightful interviews with company members, family and friends like ABT principal James Whiteside who also recently covered the Trocks in his awesome podcast series. We have not seen the full movie yet but… We cannot wait.
5) Reset
Okay, this is the odd one out. It's neither new (it's been out on iTunes for some time), nor an easy one to watch, as the narrative unfurls very slowly. But it is a fascinating account of the creative process, and of what goes on at the top of a world-class ballet company. We root for Benjamin Millepied as he juggles choreographing with trying to shake up the establishment as Paris Opera Ballet's newly-appointed AD, even though we know how this chapter turned out. Plus ça change…
Have you seen any amazing dance movies or documentaries recently? If so, leave your own suggestions below!